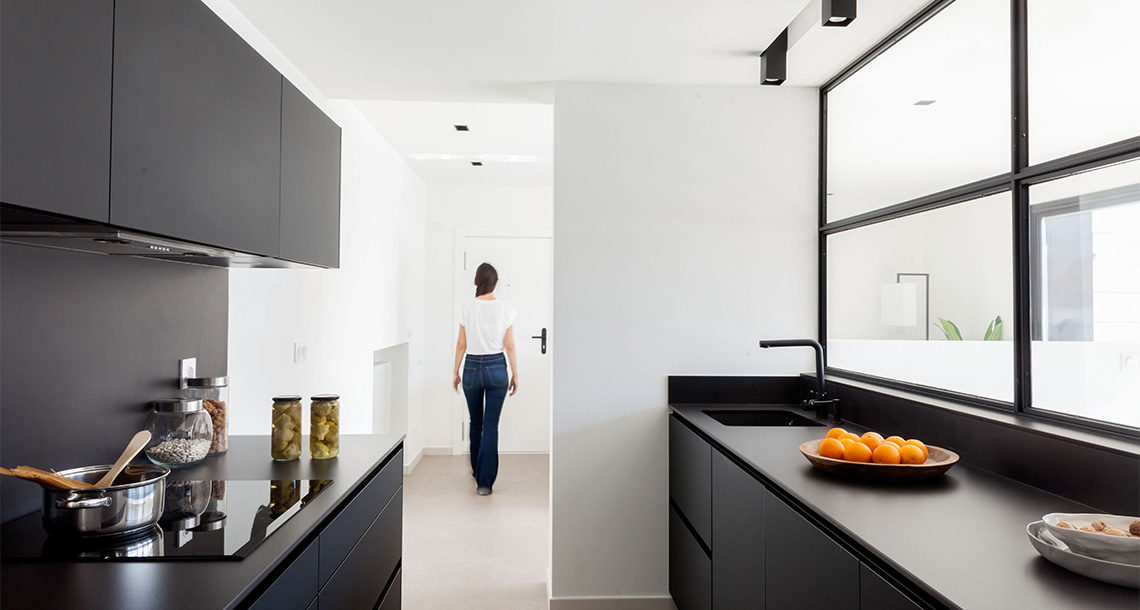 OPENING UP SPACE OUTWARDS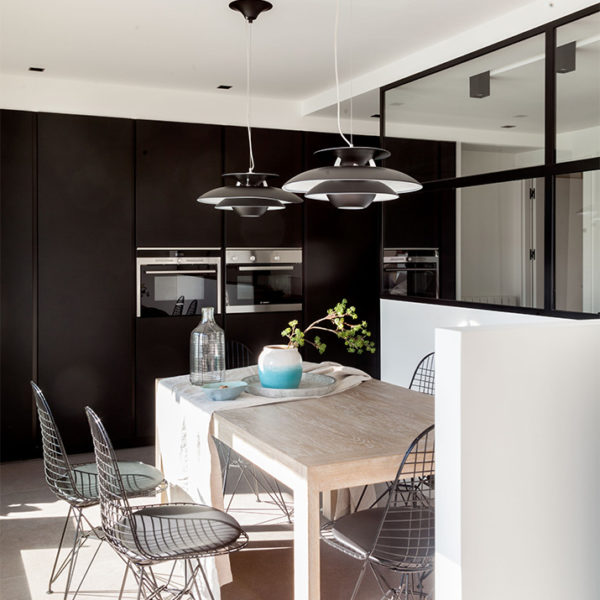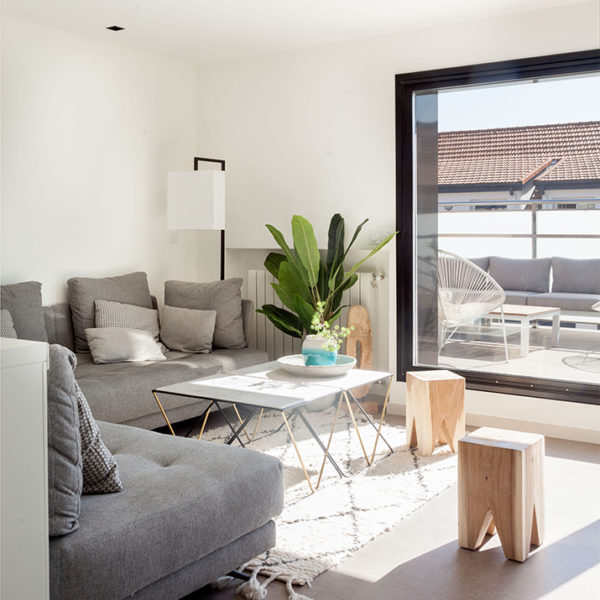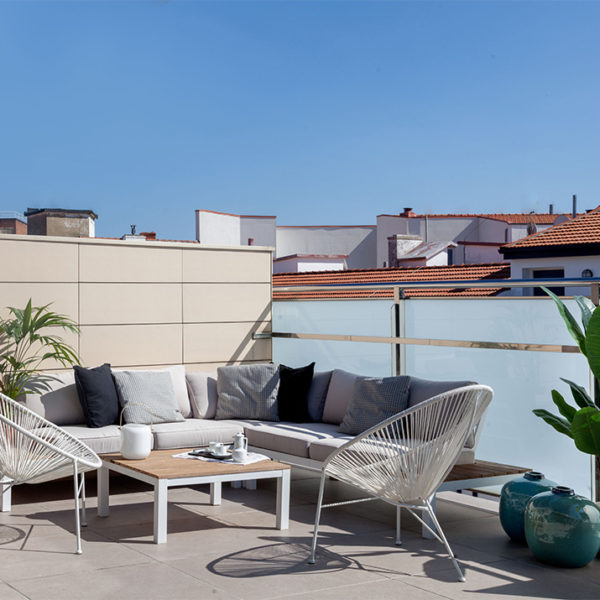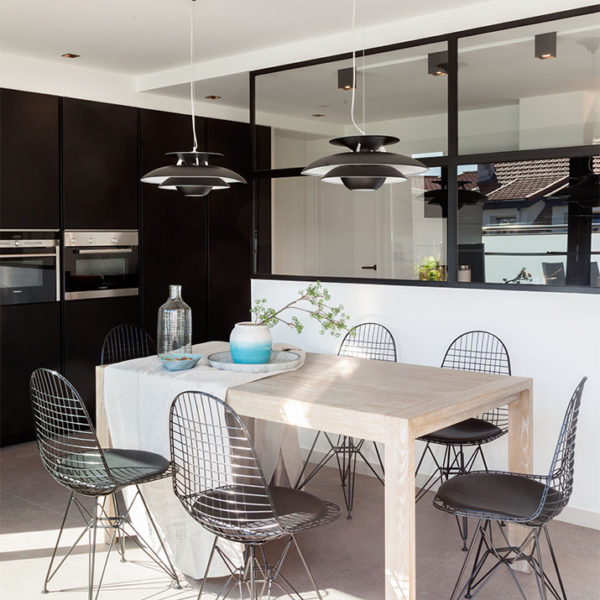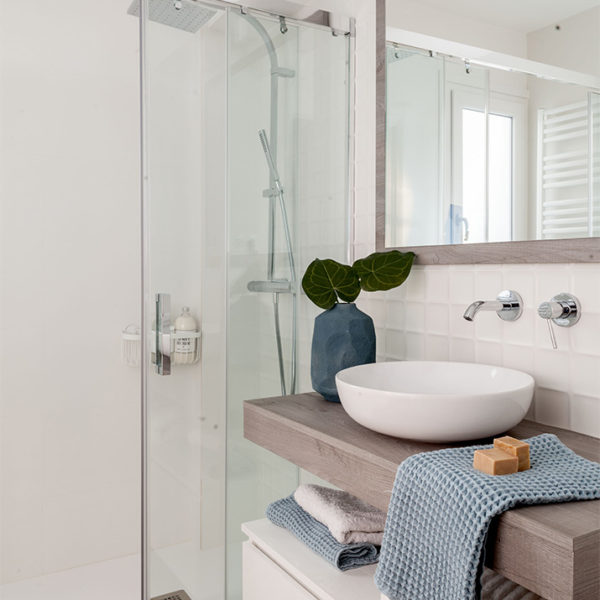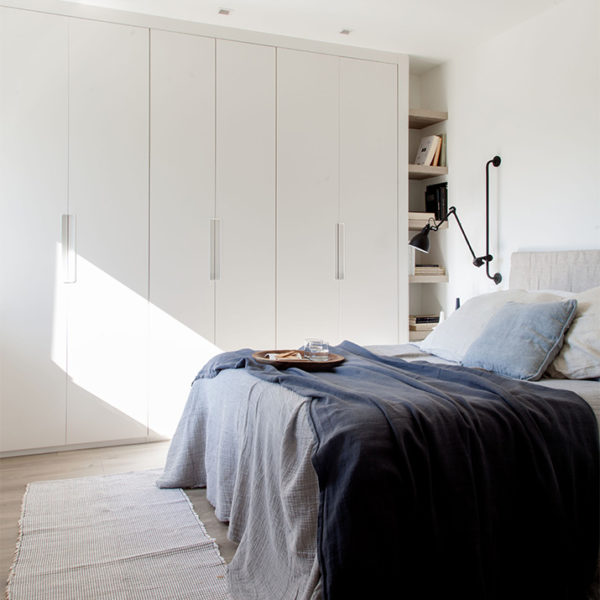 OPENING UP SPACE OUTWARDS
This top-to-bottom refurbishment project in Algorta, Getxo, began with us tearing the whole place down. The home was divided into two areas: one for private use by the family and the other a single, open plan area comprising a combined lounge, dining room and kitchen. With the help of our architectural department we even pulled down part of the façade. We replaced it with large windows, which open up the space to the exterior, and give onto a beautiful balcony.
The exterior and interior thus form a single whole with balcony, lounge, dining room and kitchen all forming one space with visual elements that subtly delimit each section.
The prevailing style in this overall refurbishment directed by Natalia Zubizarreta Interiorismo is modern and minimalist. Breaking new ground for us, we installed a black kitchen made by SANTOS as a strategic focal point in the home, accompanied by accessories in the same colour. We strove for a contemporary feel, balanced against the warmth that we always look for in home projects.