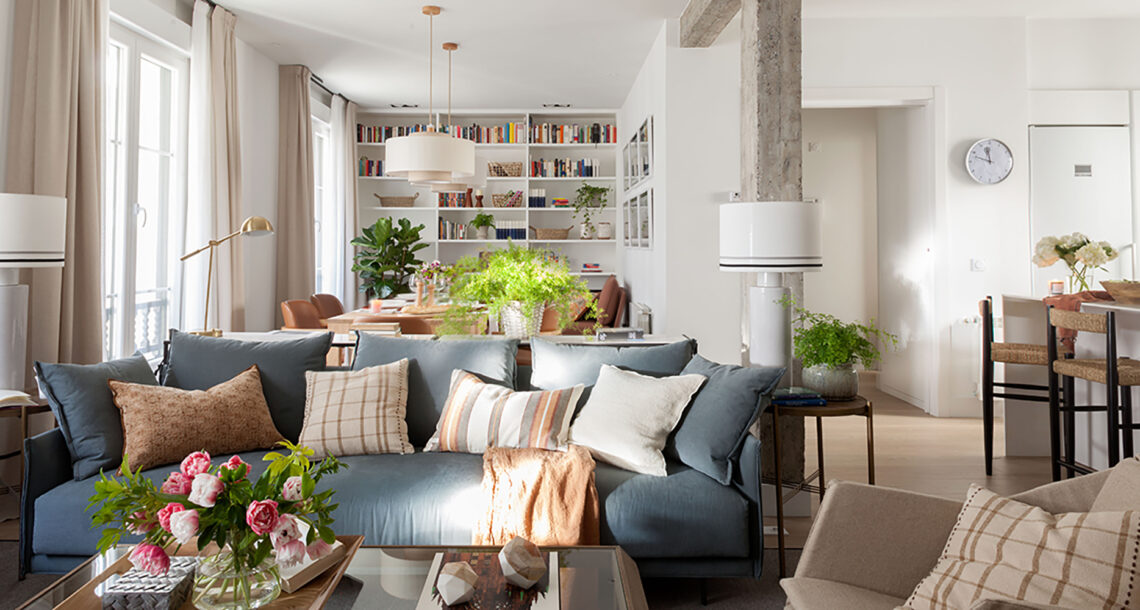 INTERIOR DESIGN IN BILBAO CENTER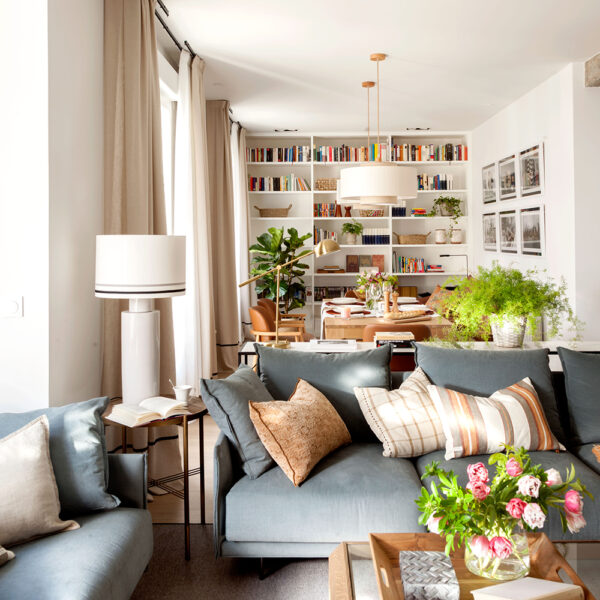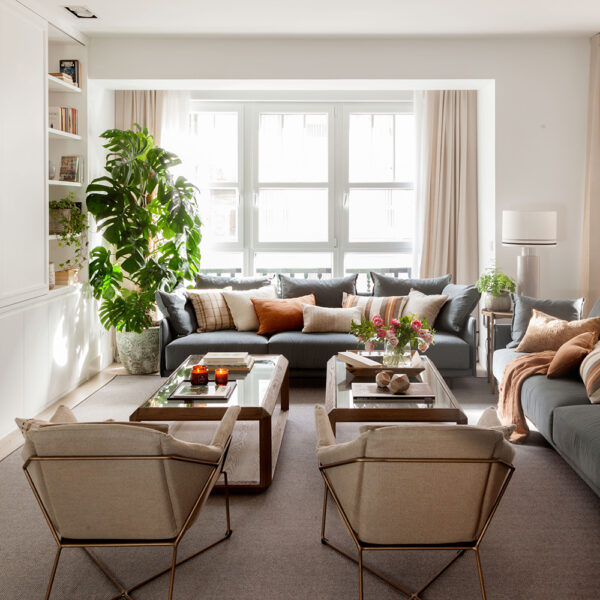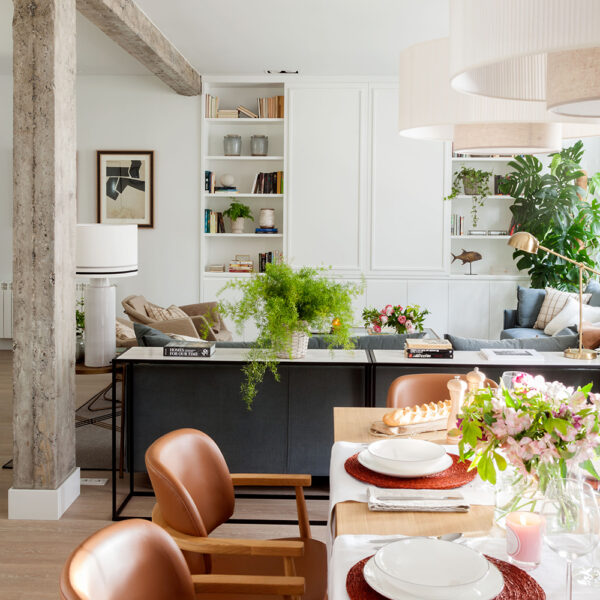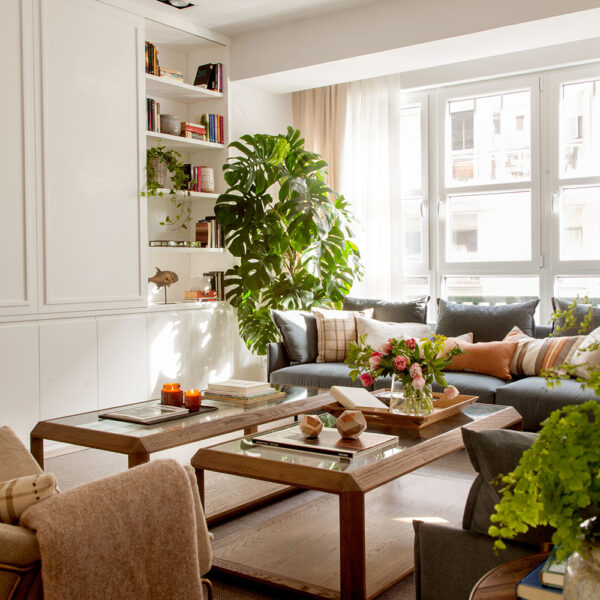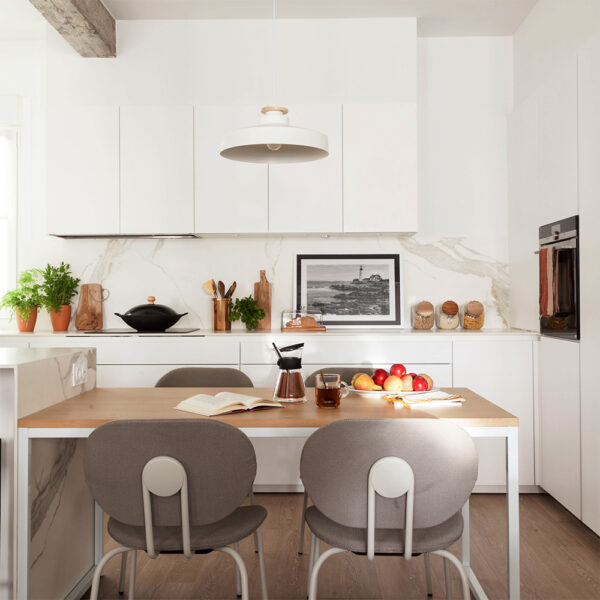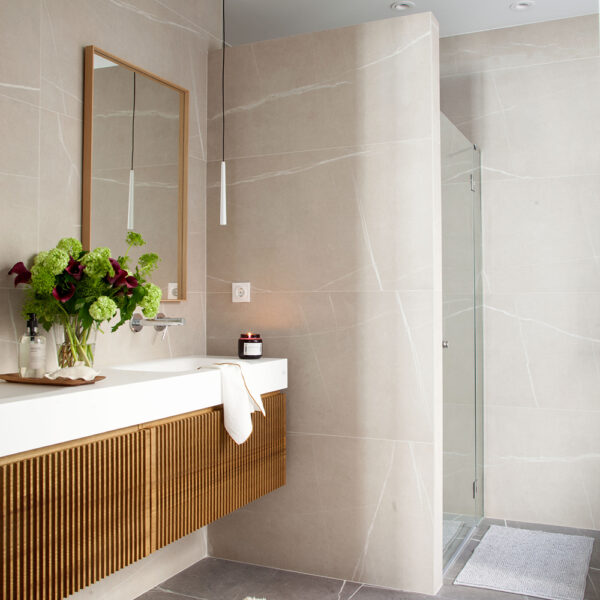 INTERIOR DESIGN IN BILBAO CENTER
This apartment in the center of Bilbao needed a complete reform. The aim: to obtain the maximum natural light, getting rid of corridors and unuseful nooks. The challenge: Make the work as comfortable as possible for a family living in the US. They trusted the Natalia Zubizarreta Interiorismo studio 100%, giving us the keys at the beginning and returning with everything ready.
In the living room, there is a modern but warm sofa in dark tones. A piece of the Joquer firm. It is accompanied by a modern chaise longue in the library area, from the Stua brand. We allow ourselves somewhat dark colors in browns and blues because such greatness of light was achieved, that the decoration options multiplied.
The kitchen of the Santos firm stands out for its lighting and clarity. "White, white, white." That was the main motto for the kitchen. The kitchen and the office were immaculate white, accompanied by a wooden laminate floor and stools in natural fibers that provide warmth.
Functionality was also a requirement, so we opted for Ondarreta chairs in easy-to-clean polypropylene fabric. For the countertop and the shelf, we opted for a Calacatta marble-effect porcelain tile by Neolith.
Although it is a complete reform, in this project we are passionate about the functionality that we give to some of its lamps. For example, in the case of the gooseneck lamp located on the console behind the sofa which helps to zone the spaces. In this way, we achieve open but differentiated spaces.
The combination of materials and colors makes this home a cozy place with touches of sophistication. The matt gold of the lounge lamp stands out, matching the legs on the armchairs and the combination with the bluish tones and the blonde wood of the floor and furniture.
Photography: Felipe Scheffel
Interior Styling: Sol Van Dorssen
Photographic report: El Mueble, RBA Group