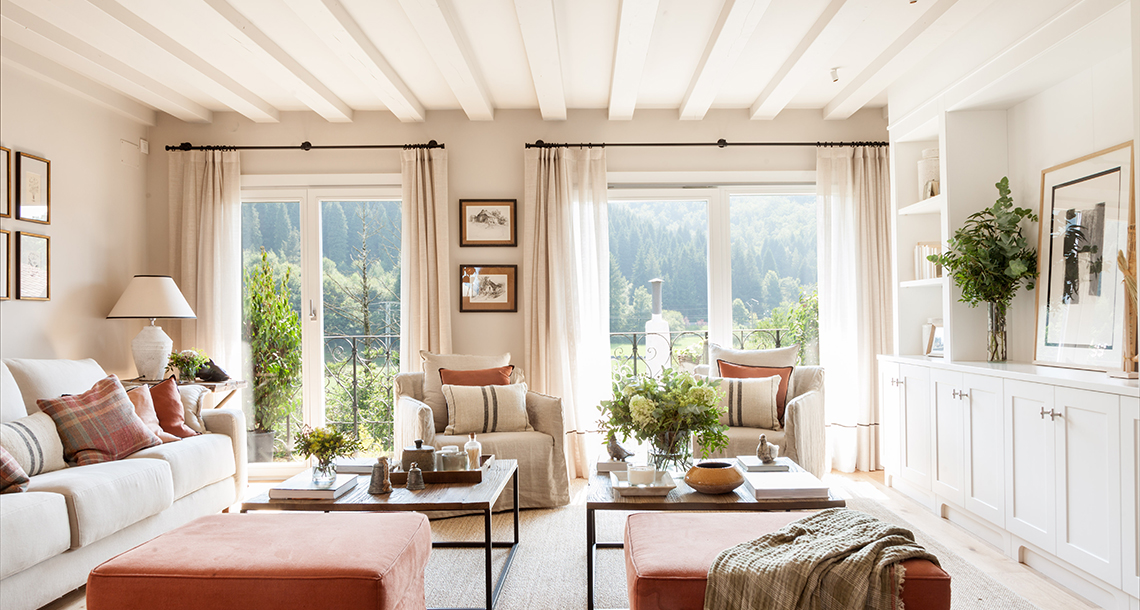 ARCHITECTURE OF THE S.XVIII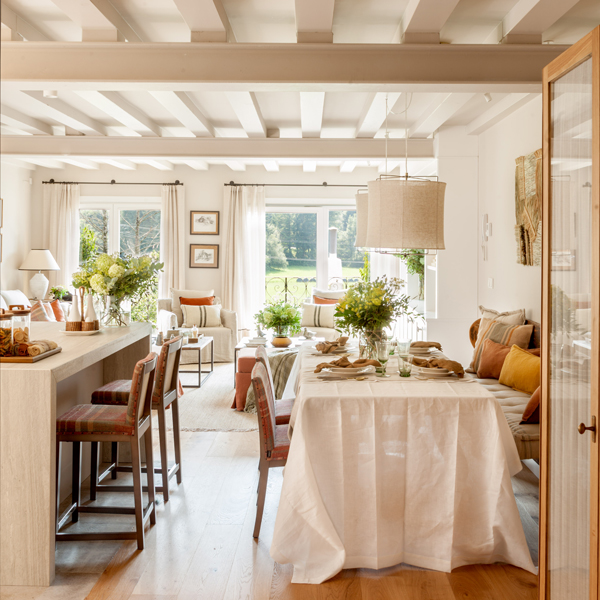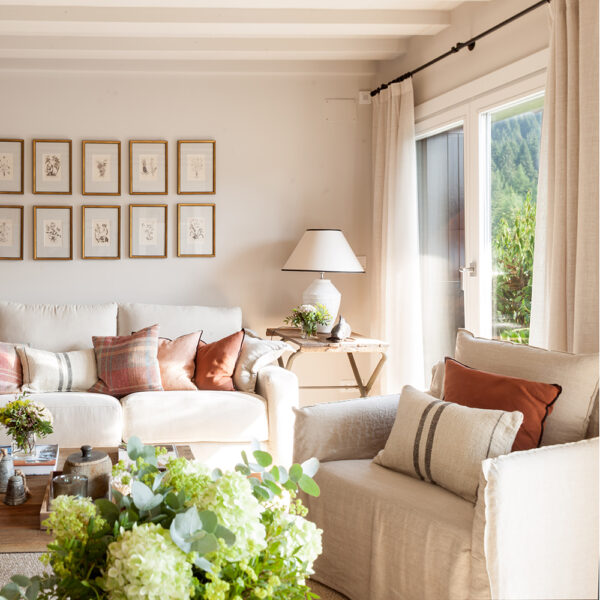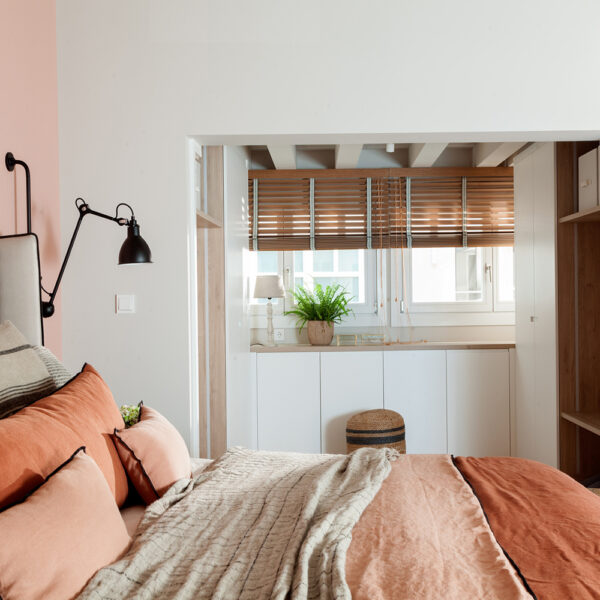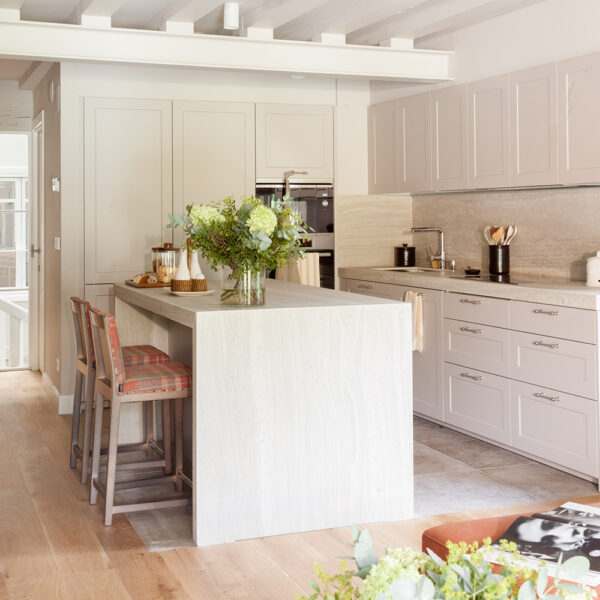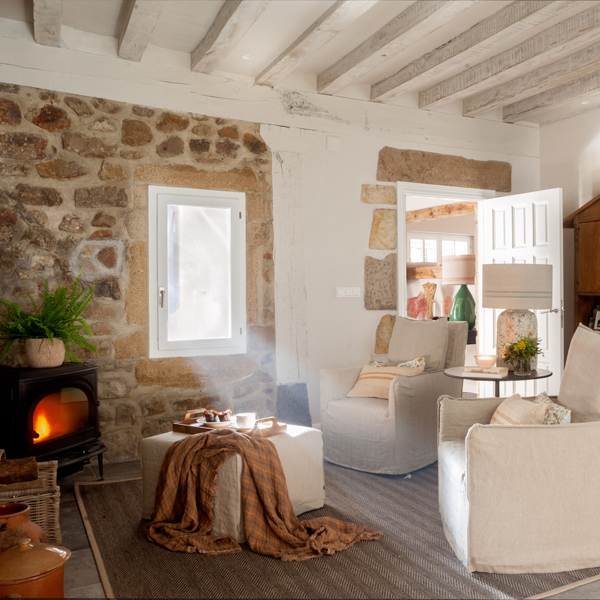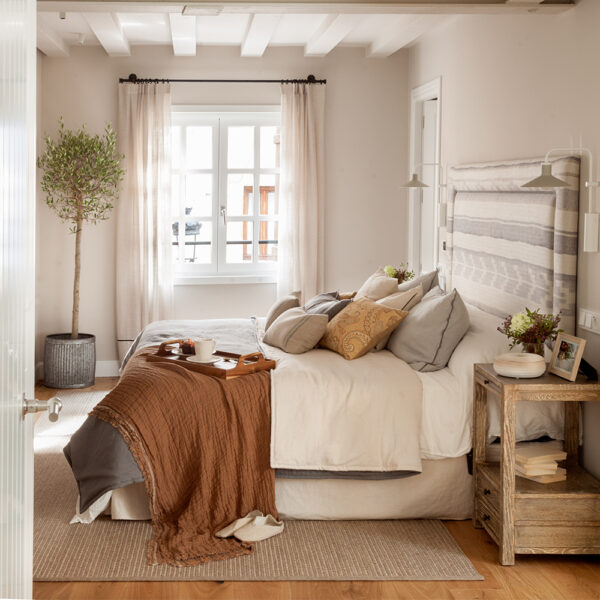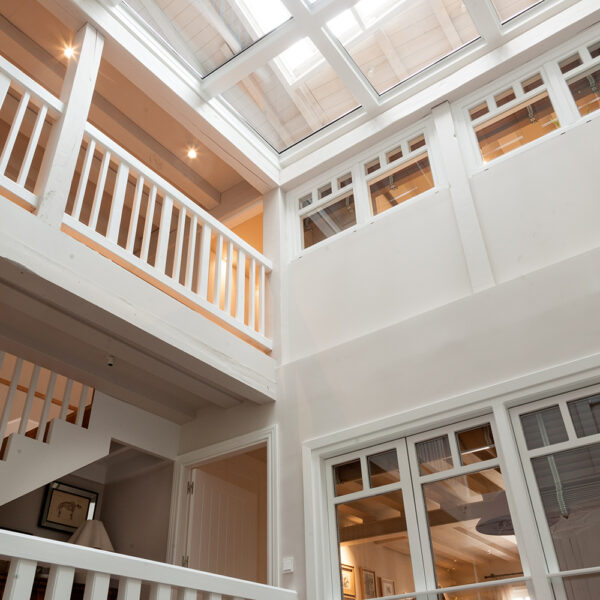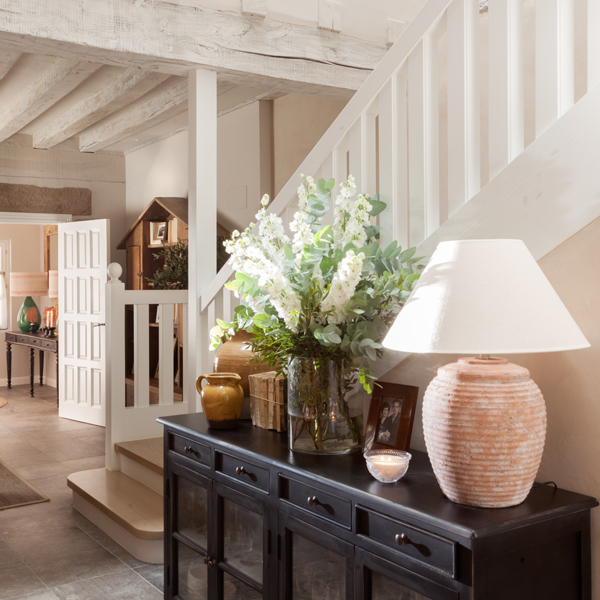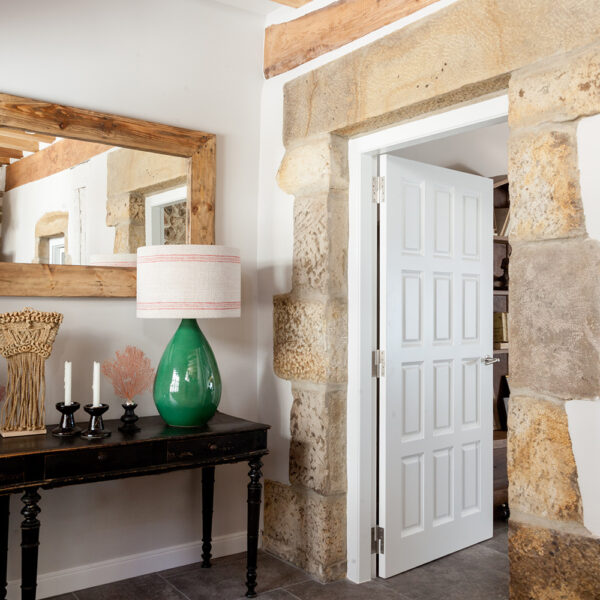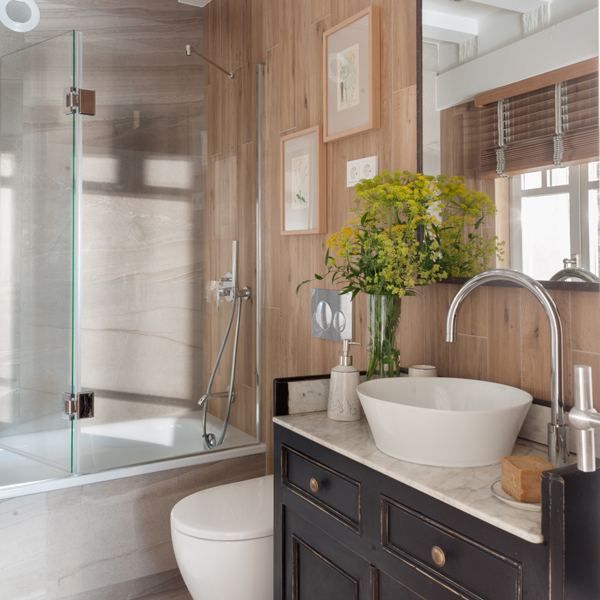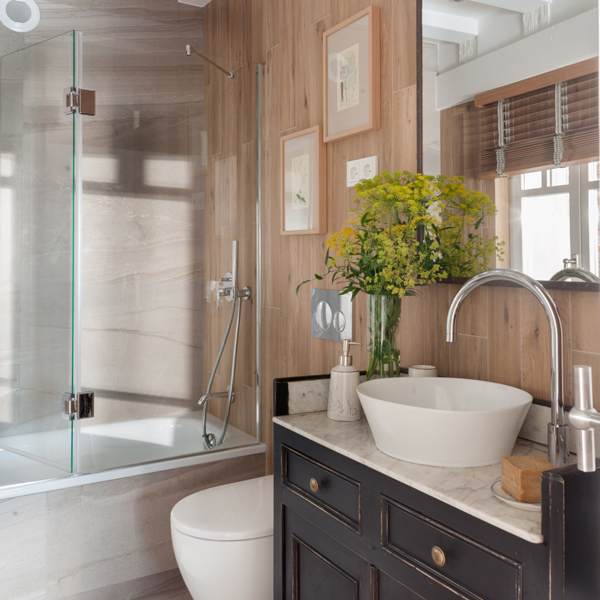 ARCHITECTURE OF THE S.XVIII
Single-family building in Vizcaya. After being bombed in the civil war, its reconstruction dates from the late 1700s. This project began with an important architectural work: we have emptied the building and cleaned up the structure, keeping the original skeleton and facades.
The house has 3 floors plus the undercover. The ground floor has common areas such as garage, txoko and laundry room. A first floor is dedicated to the owners of the house and the second allows their daughter an independent "coexistence".
In addition, we have taken advantage of the undercover, installing a walkable glass floor, promoting the natural light that comes through the roof skylight.
Different natural materials and current elements coexist with recovered pieces. To create homogeneity and peace, we have fused the entire house in a light beige tone and installed natural oak flooring. In the txoko and kitchens, the floor is made of beaten natural stone effect porcelain tile to facilitate maintenance.
In addition to the kitchen of the Santos firm, stands out the magnificent recovery of pieces from the Napoleonic era, the use of made-to-measure textiles such as cushions and screens made with old French linens, furniture originating in an old palace in Florence … Pieces of incalculable value that maintain the soul of the house with a clean and careful distribution to obtain a simple and current environment.
The interior patio has windows, with natural wood venetian blinds, which allow natural light to flow through. But, in addition, we have also put special care in the light project with pieces D.C.W., & Tradition, Wever & Ducre, Bover …
There is a call to Basque craftsmanship with pieces from Sagarminaga Atelier such as the dining room panels and natural fiber sculptures.
A house with a special soul, in which the Natalia Zubizarreta Interiorismo studio has put all possible care to update from the structure to the last detail of decoration, respecting the permanence and value of the old.
Photography: FELIPE SCHEFFEL