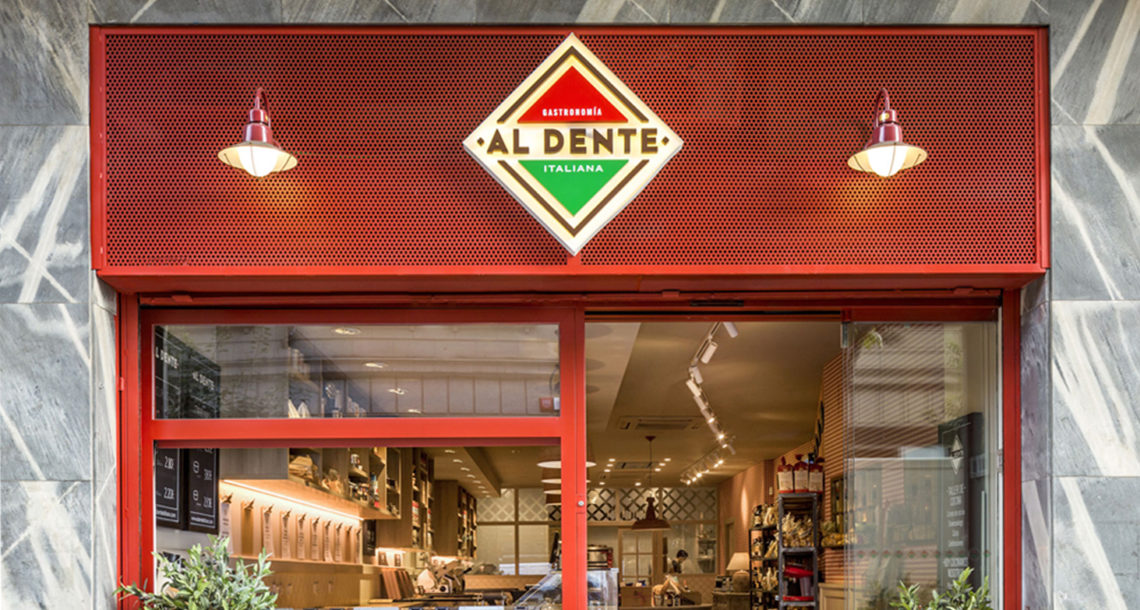 GOURMET STORE DESIGN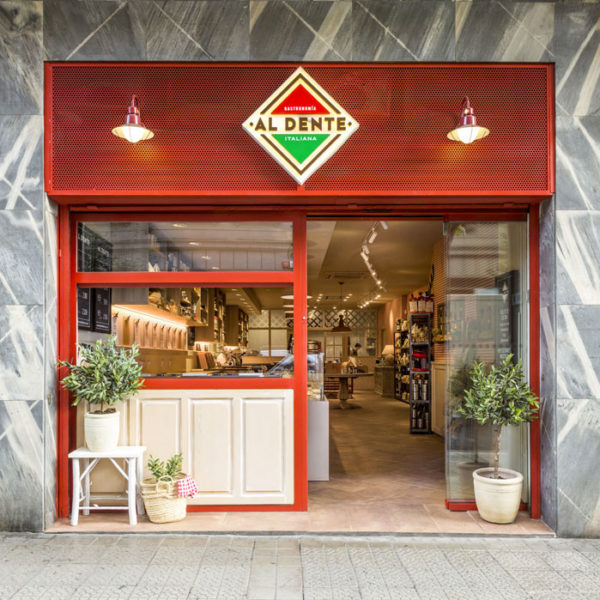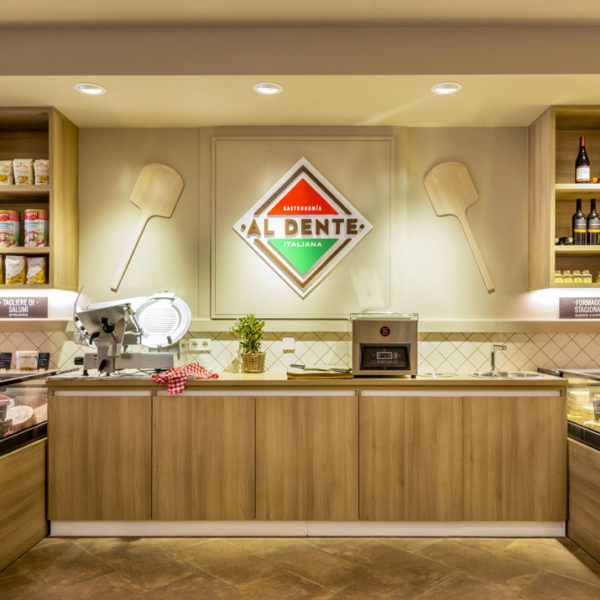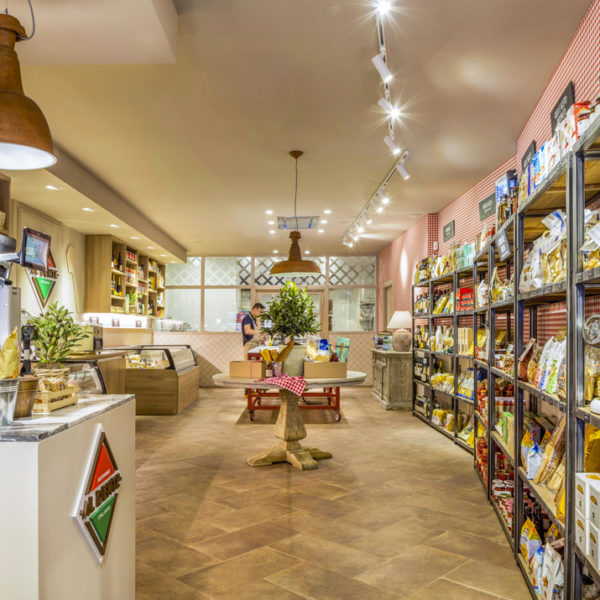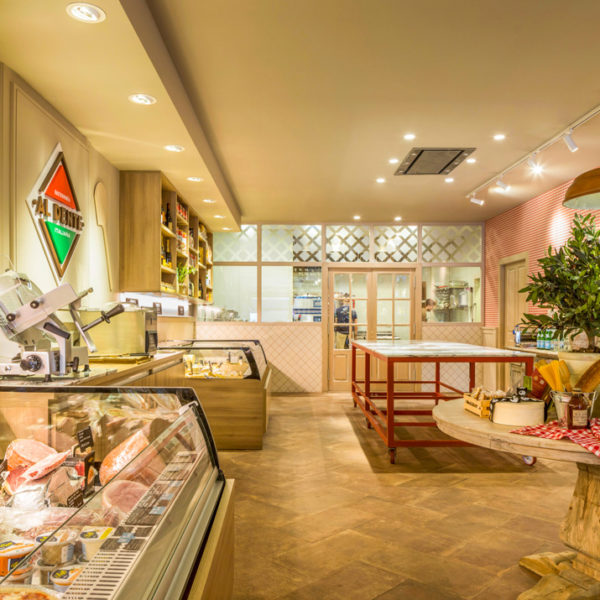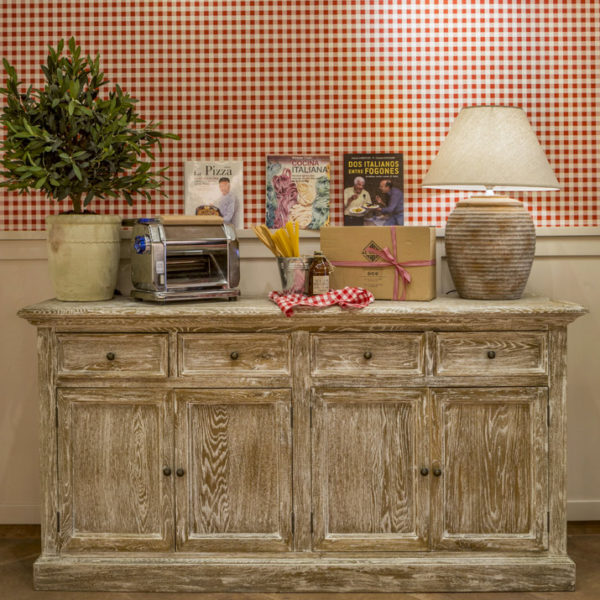 GOURMET STORE DESIGN
Al Dente is a 135 m2 locale in the centre of Bilbao that houses a bread oven and a cookery school with premises for workshops, slow-cooking and tastings. It also has its own shop, which sells over 700 Italian gourmet products.
In line with our characteristic style at the Natalia Zubizarreta Interiorismo design studio, we used the interplay of lighting to give the desired ambience. We enlisted the cooperation of TAO Iluminación, and decided to separate the different areas with rail-mounted white projector-type spotlights on one side and embedded spotlights on the other. The terracotta lamps manufactured by the Italian firm TOSCOT especially for the locale are a stand-out feature They are the main feature of the counter, where they give a touch of warmth that contrasts with the straight lines of the furniture unit.
As a shop specialising in Italian cuisine, AL DENTE it needs to have some Italian motifs. This is why we used a terracotta effect as the hub of the project. We selected terracotta-effect porcelain stoneware tiles made by COLORKER and supplied by HIMABISA, which were installed in a herringbone pattern, giving the effect that we were looking for with no loss of functionality.
In contrast with the wood furnishings, we opted to make the products as easily accessible as possible to customers, with shelving in iron and aged wood to give a warm, light-hearted touch.
To reinforce the homely atmosphere sort, we selected a round central table and a buffet style sideboard, both made of aged wood. These are both features that could have come straight from the home of a nonna (Italian for "grandmother"). Both pieces were supplied by ARTELORE.
But AL DENTE also wanted to offer cookery courses and tastings at its new locale. To that end, we designed a huge, wheeled table at the studio that could "flow" around the locale and be used in different areas depending on where it was needed. The worktop of this multi-purposed table is made of Portuguese granite, and its structure is red enamelled iron, made entirely to measure.
For the façade we were looking for a warm, friendly feel. To make access easier and give the façade a practical aspect, it was decided to install a window that could be raised so that the locale's delicious ice creams, freshly cooked pizza portions, etc. could be sold direct to the public.
Photography: ERLANTZ BIDERBOST