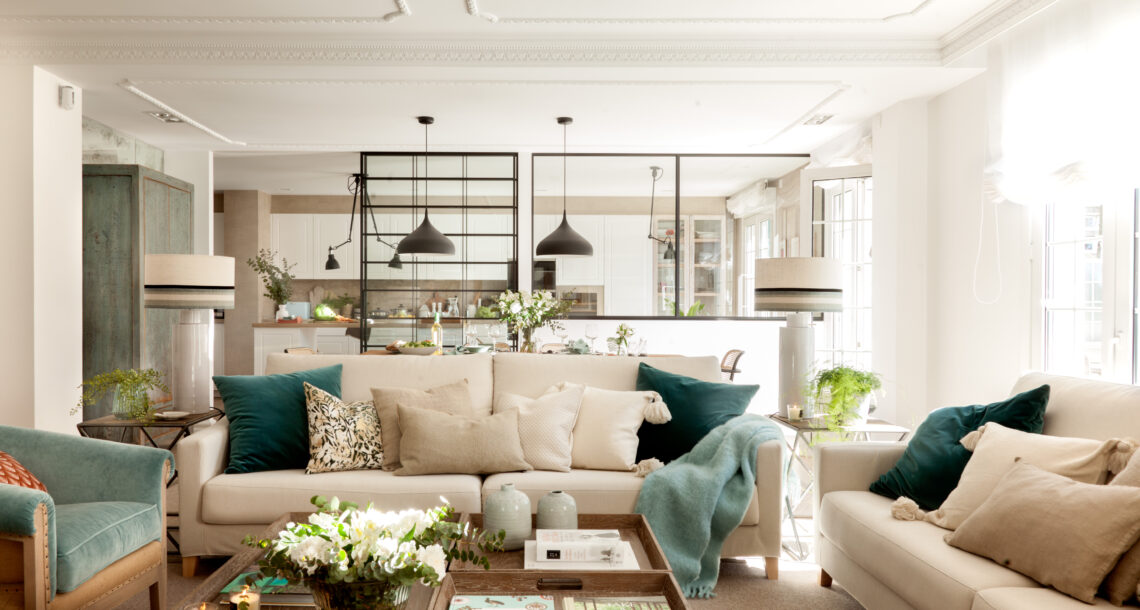 HOME WITH OPEN TERRACE IN VITORIA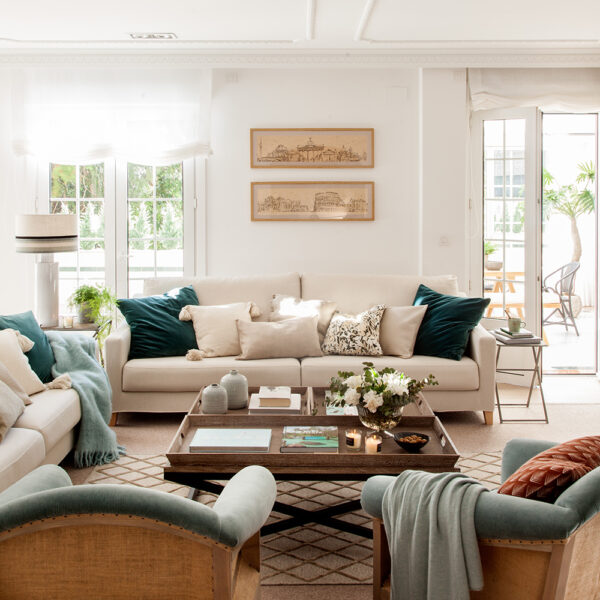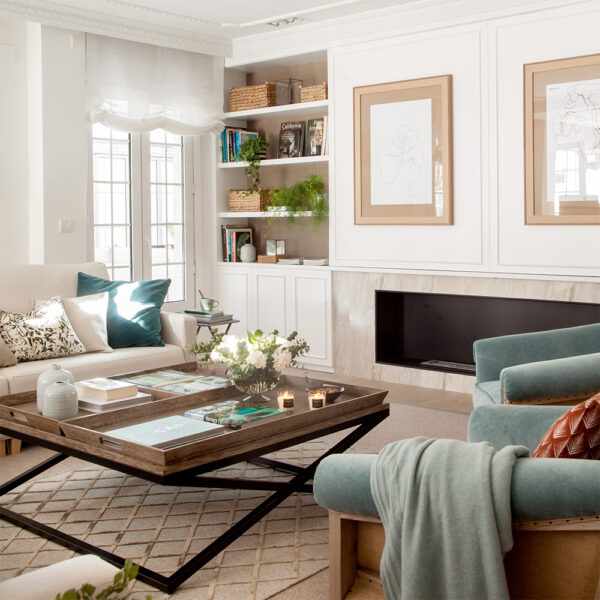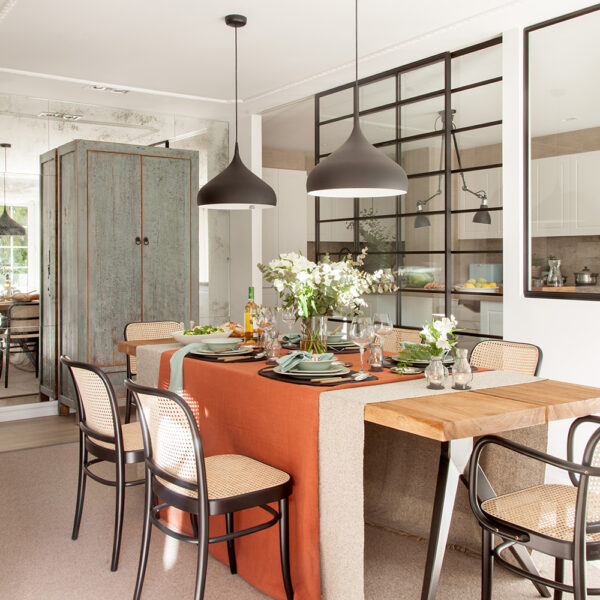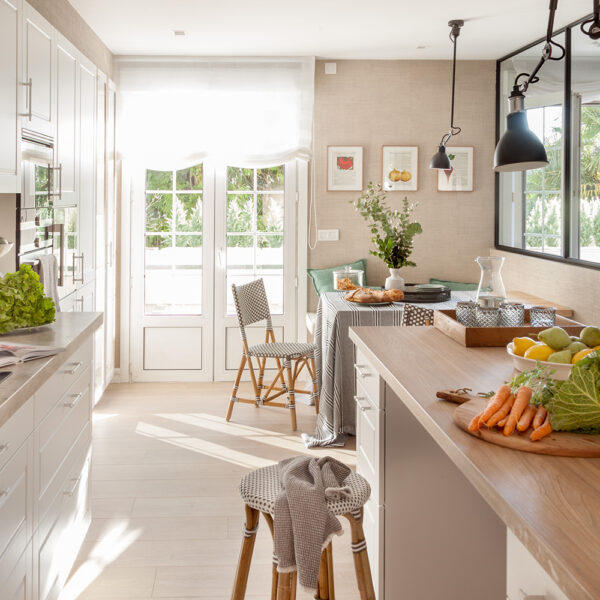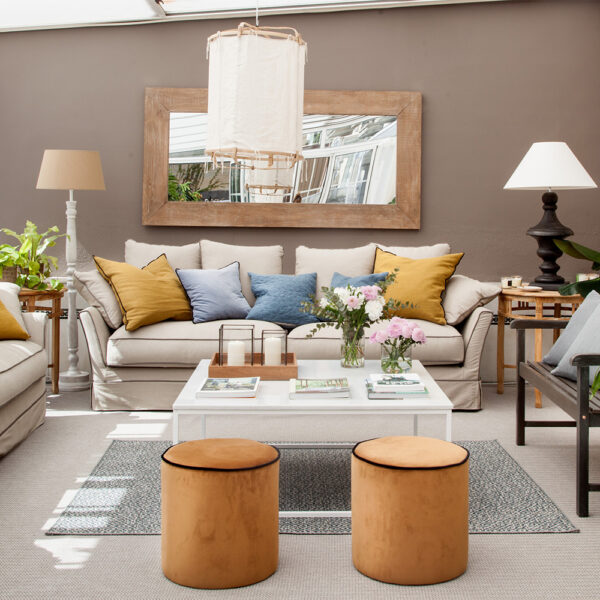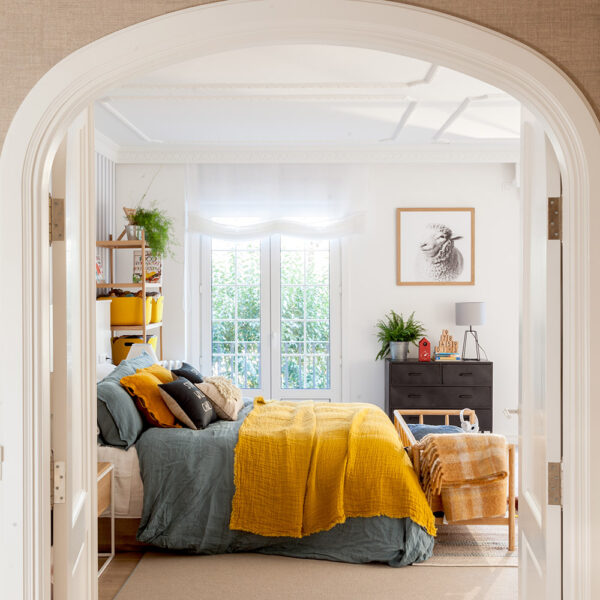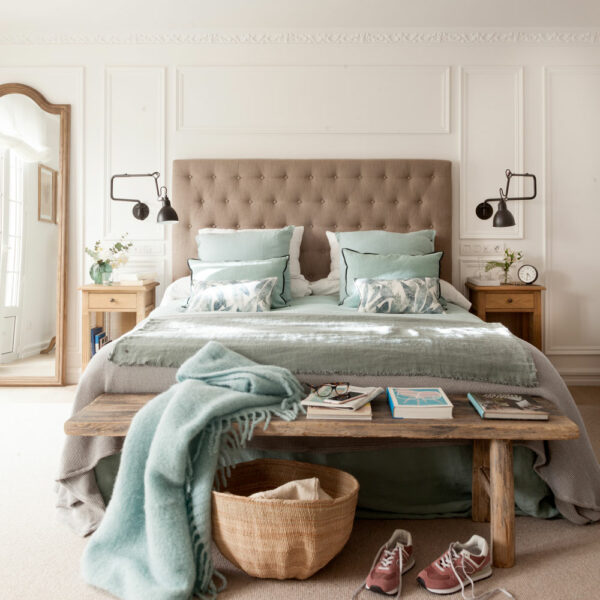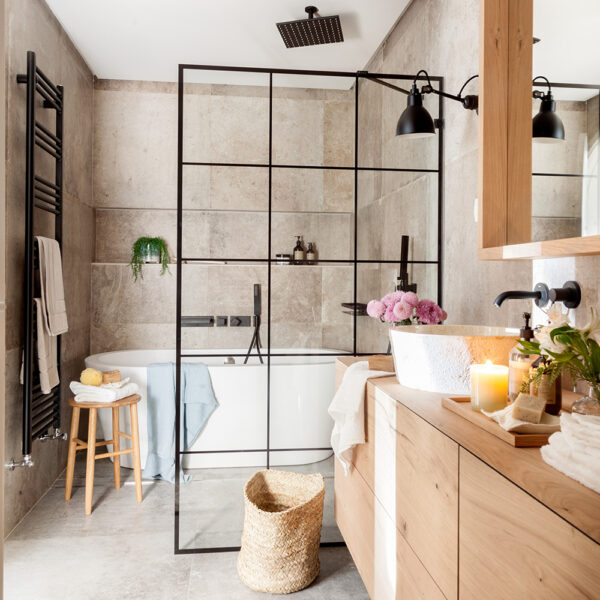 HOME WITH OPEN TERRACE IN VITORIA
A home for a family who wanted plenty of space with a terrace for everyone. This 500 m2 house with an open terrace is quite elaborate in its style. The main challenge here was to brighten things up and create visual space. A change in the distribution divided the home into two areas: one for the adults and the other for the kids.
In the adult area, we placed the lounge-diner, the kitchen (envisaged as the focal point of the home), a guest toilet and the master bedroom with a walk-in closet and en-suite bathroom. Glass walls and doors let more natural light in.
The stand-out feature of the children's area is the play area, which is furnished with a view to practicality, in a style to foster the autonomy of the youngest members of the family.
We adjusted to the circumstances: he wanted a big TV and she wanted no TV at all. How did we solve the problem? We concealed the TV in a bookcase designed from scratch by our studio, behind decorative panels.
Each bedroom has its own walk-in closet and the bathroom was fitted with both a shower and a bathtub for greater convenience.
We maintained many original details of the home, such as the moldings on the ceilings, the woodwork, etc. and combined them with more modern furniture and other items. The resulting blend is timeless and cozy in its style.
Photography: Felipe Scheffel
Interior Styling: Sol Van Dorssen
Photographic report: El Mueble, RBA Group