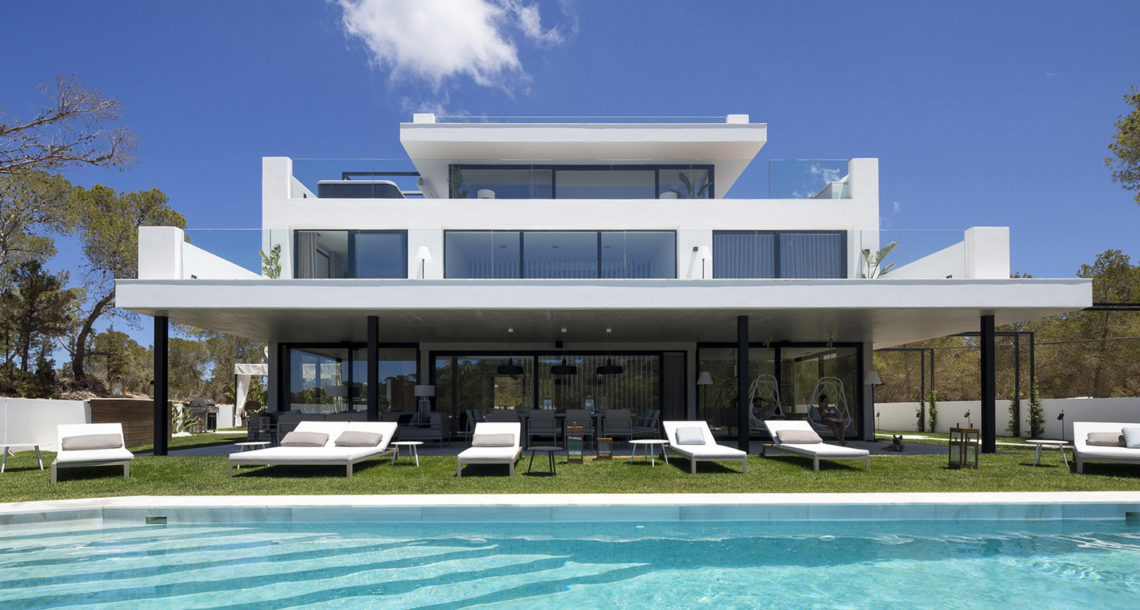 Ibiza dreams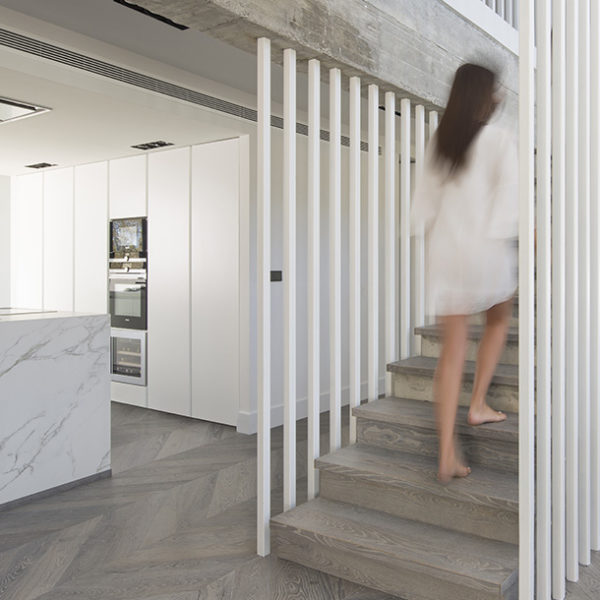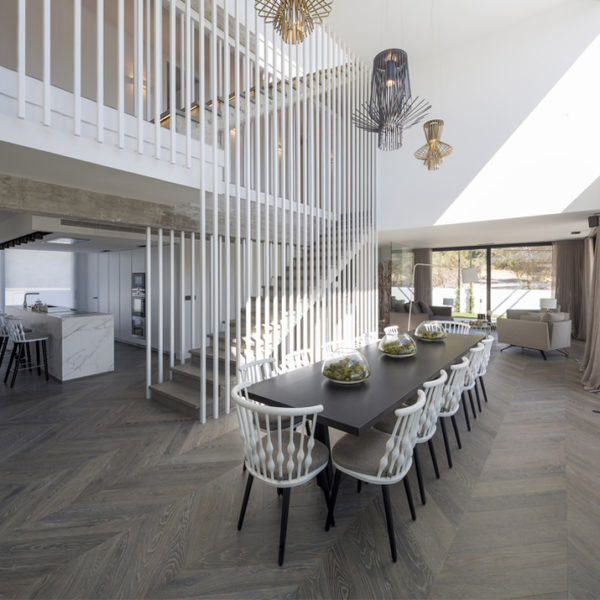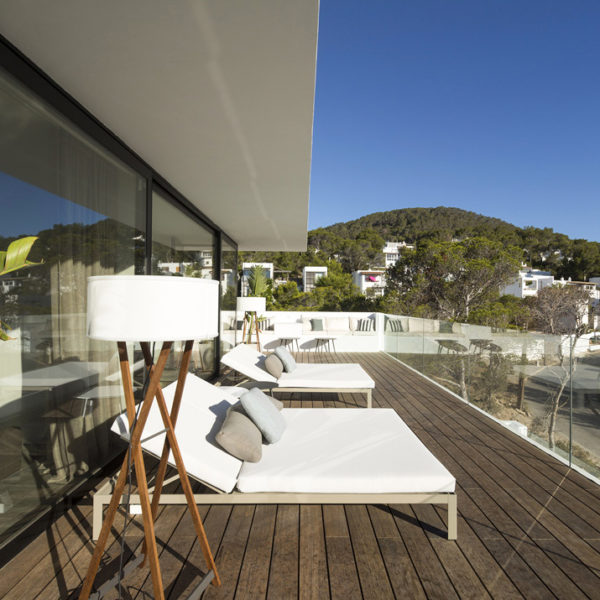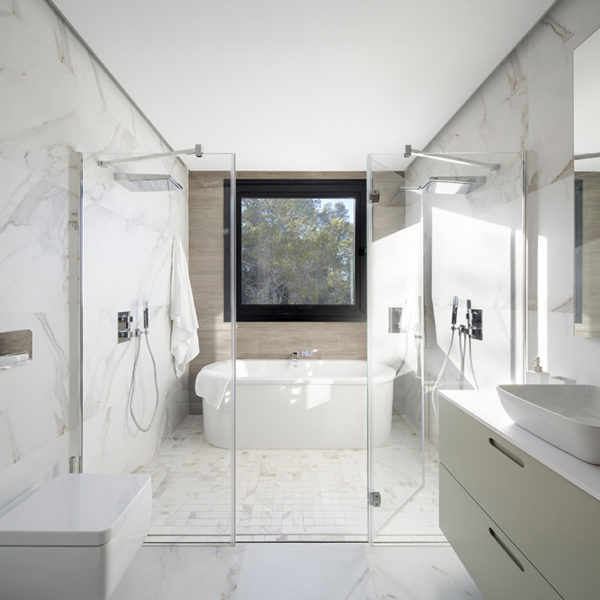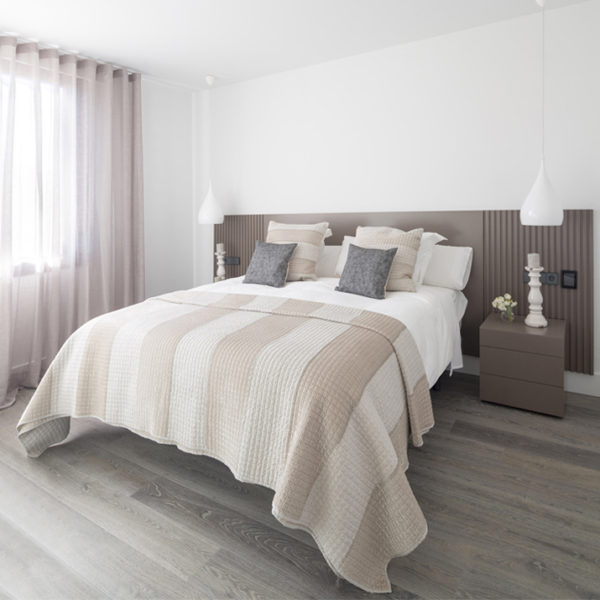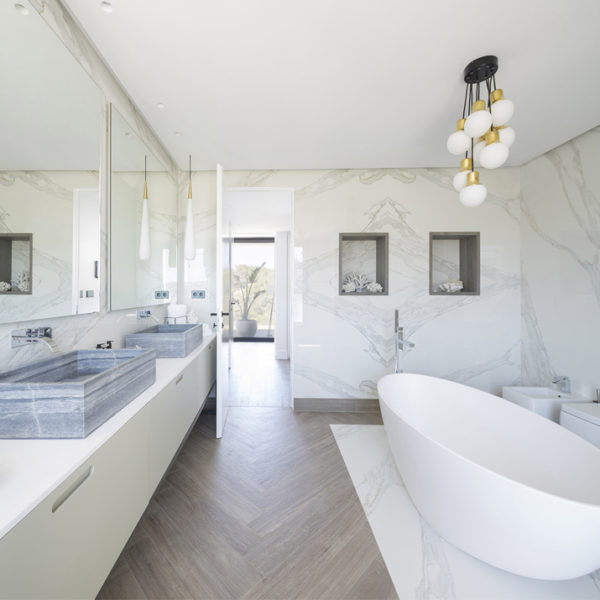 Ibiza dreams
British model Erin O'Neill and footballer Fabio Borini live in this dream come true: a detached house where they can relax in their beloved Ibiza.
Sunlight floods into the rooms and terraces of this three-storey home overlooking the sea.
The predominant feature of the interior is the staircase, created by the Natalia Zubizarreta Interiorismo design studio. Its enamelled iron structure links the common and private areas of the home.  A great island clad in porcelain stoneware by Neolith presides over the kitchen, forming a link between the living room and dining room.  The kitchen furniture by Cocinas Santos that we use in our work is sure to please.   Here it is supplemented by NUB stools created by designer Patricia Urquiola for Andreu World.
In the passageways and the more private areas of the house, the couple are surrounded by whites, neutral shades and wood flooring designed to enhance the Mediterranean spirit and tranquillity of the area.
These concepts are balanced by a blend of porcelain stoneware, micro-cement and exposed ironwork that set off the energy that Fabio and Erin give off.
Photography: ERLANTZ BIDERBOST