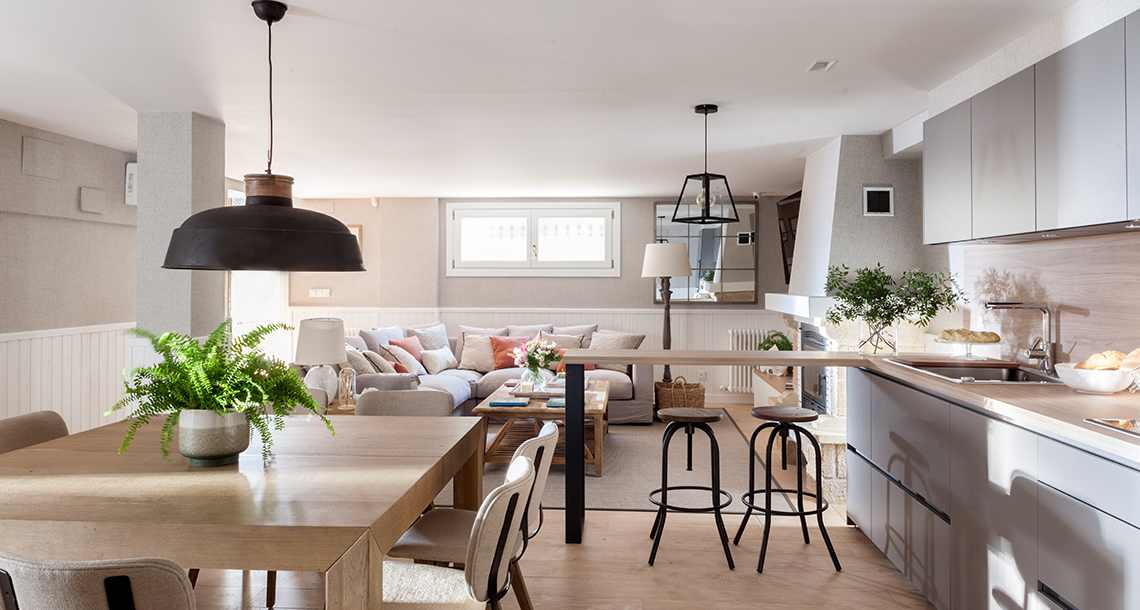 BASEMENT REFORM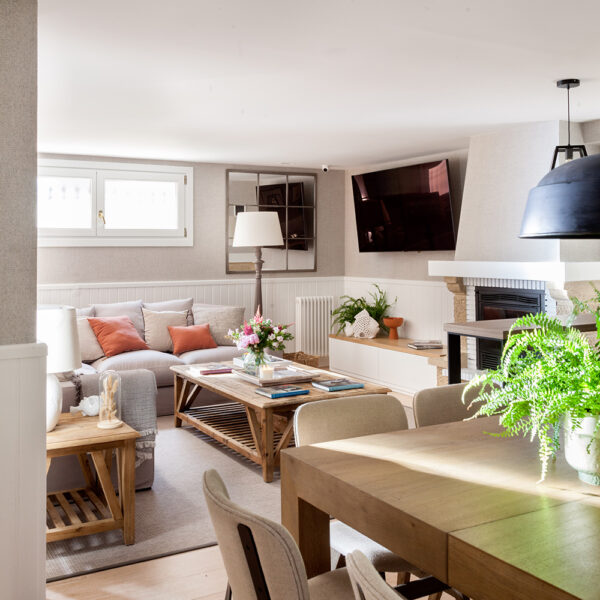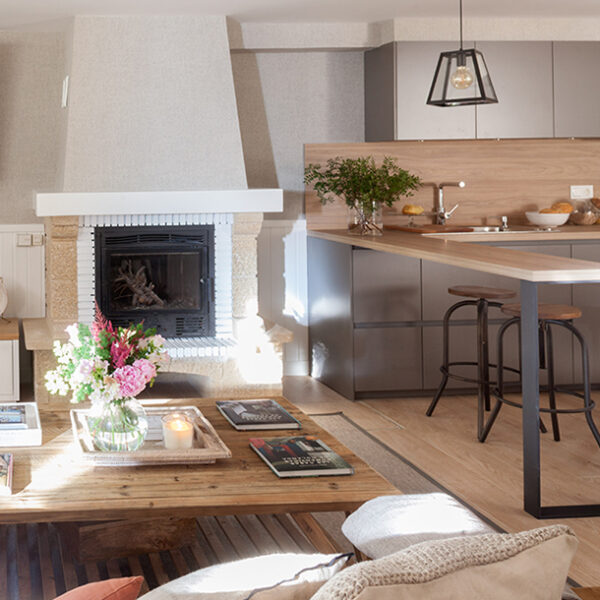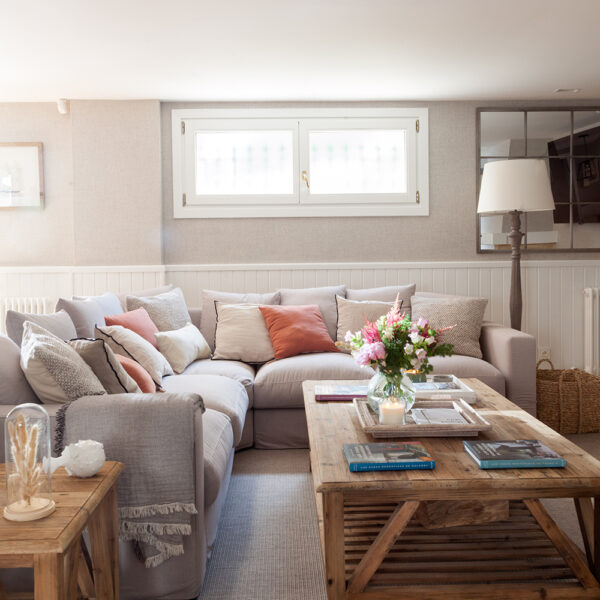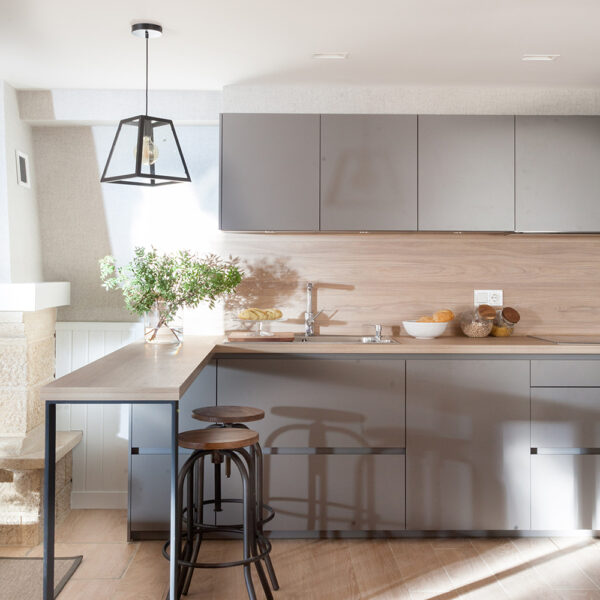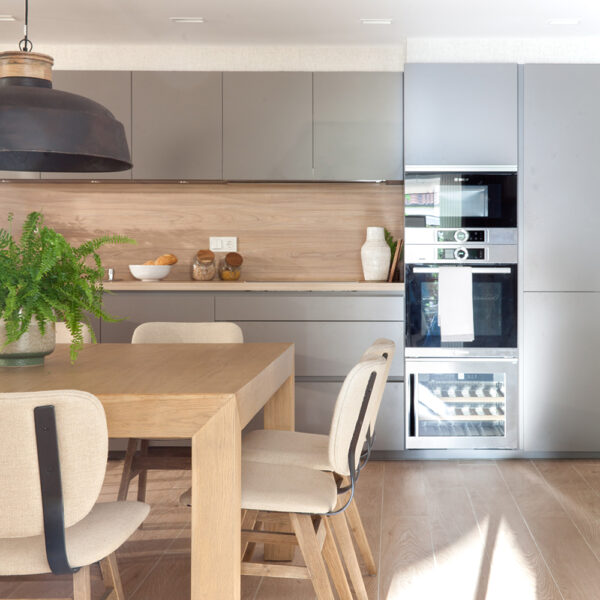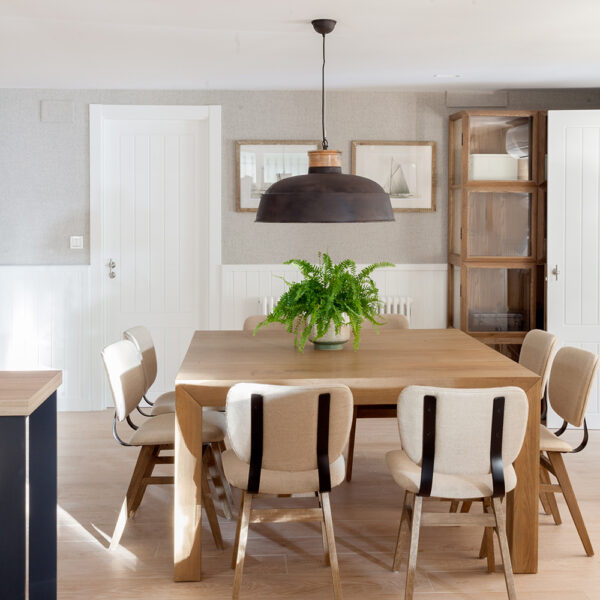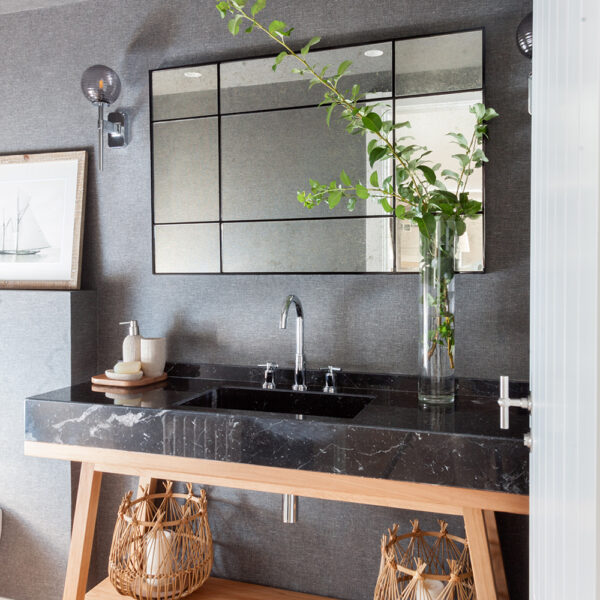 BASEMENT REFORM
Reform of a large basement to share with family and friends. An open and comfortable space where we arranged four spaces: toilet, kitchen, dining room and living room.
The kitchen area is separated from the living room with the counter. The kitchen firm Santos equipped the furniture with great detail.
Neutral colors reign in textiles and Brucs pieces, such as chairs and stools. The textile effect paper gives the basement a cozy atmosphere.
In addition, we have enabled a simple and easy-to-maintain courtesy toilet in which dark colors prevail in contrast to wood to obtain a sophisticated air. The black marble washbasin by Markina stands out, designed and manufactured to measure for this toilet.
Photography: FELIPE SCHEFFEL