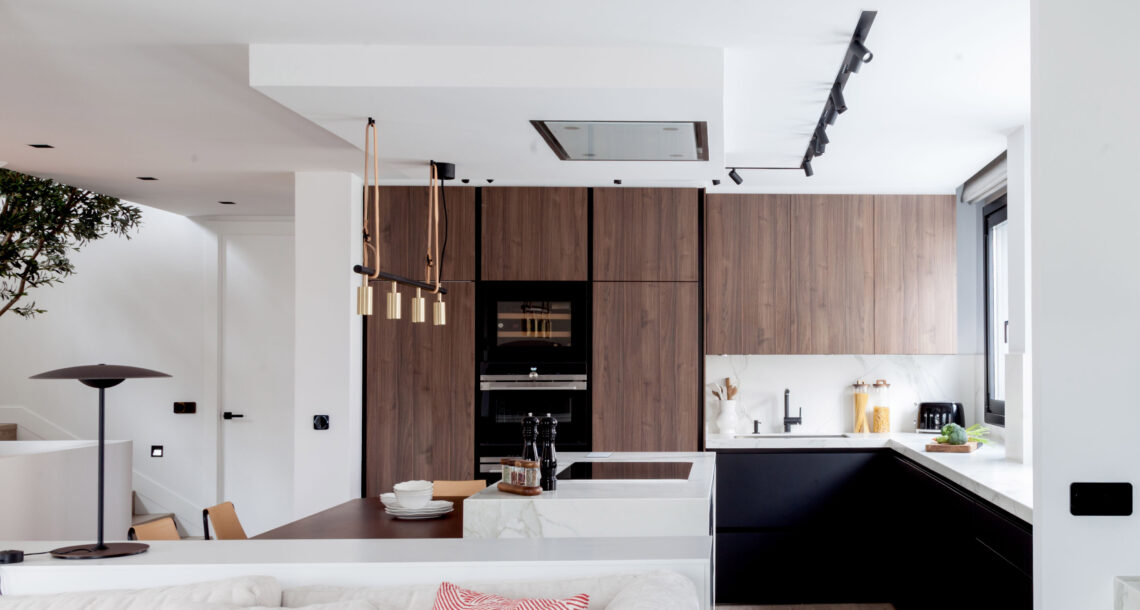 SINGLE FAMILY HOME IN BERMEO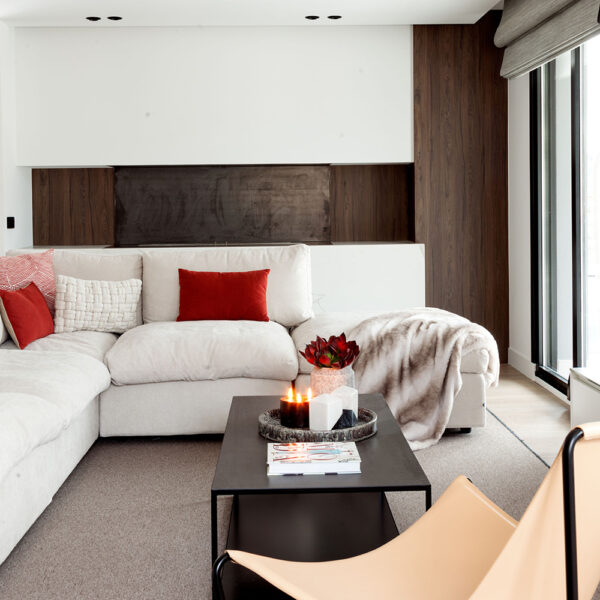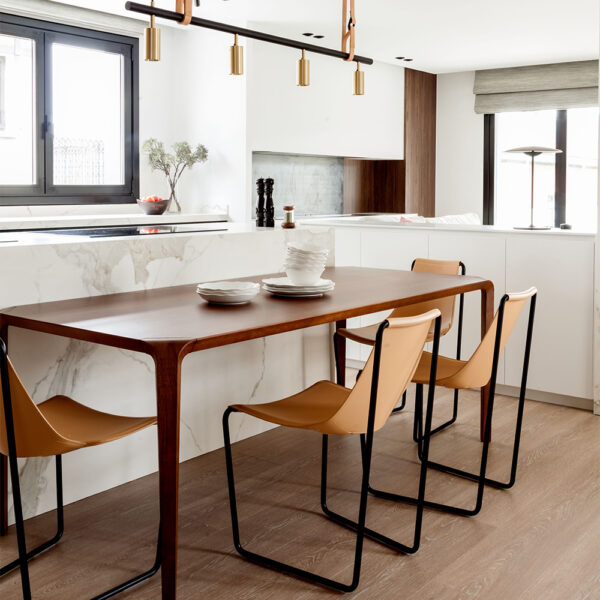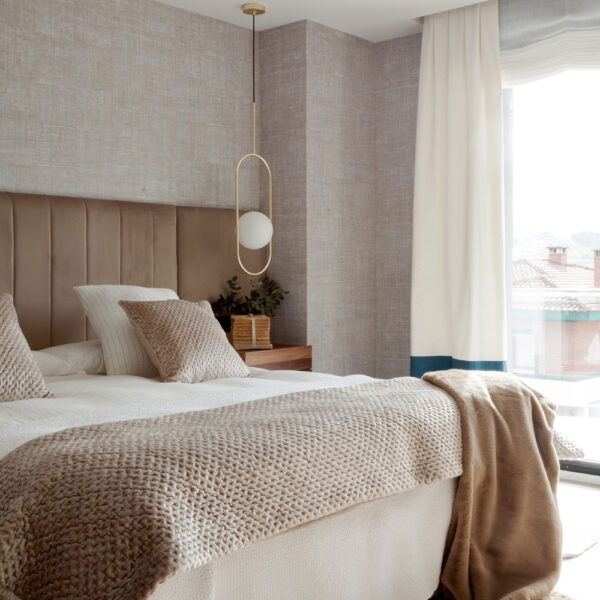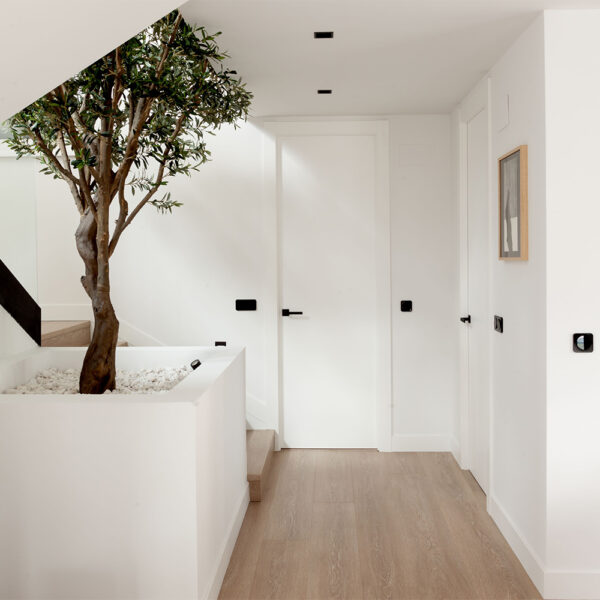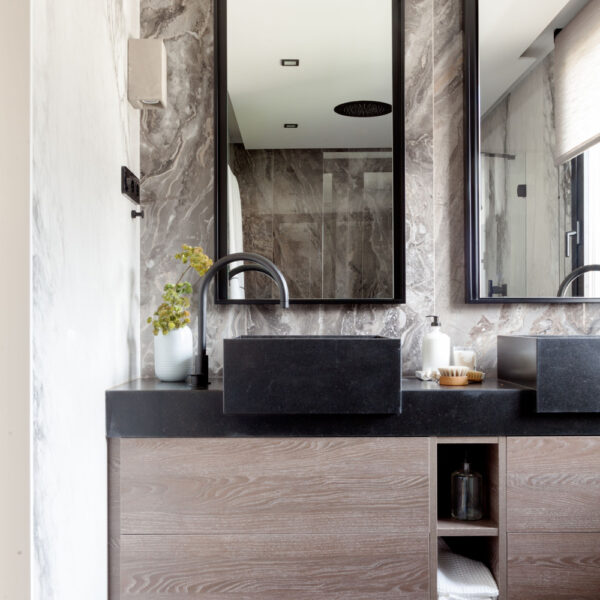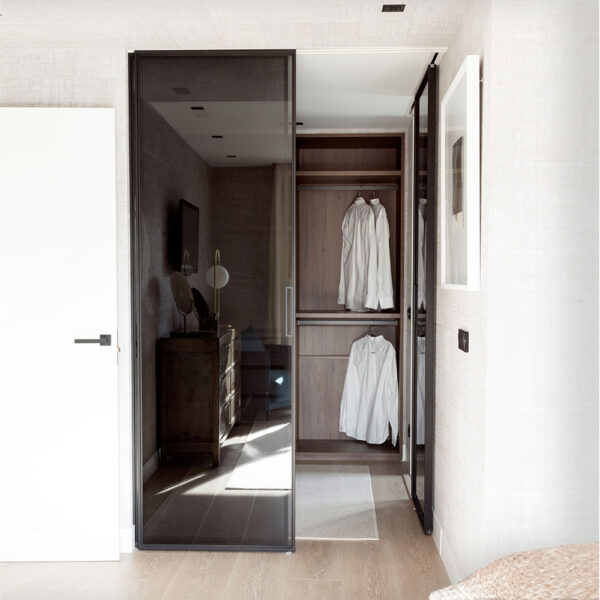 SINGLE FAMILY HOME IN BERMEO
This refurbishment entailed a radical change, giving the dwelling a minimalist style without taking away any of its warmth as a home. It was an interior decoration project in which we managed to find the balance that both members of the couple were looking for.
A standout feature is the carefully designed lighting system, in which natural daylight is allowed to spread freely throughout the home, enhanced by lighting panels by Marset. The main colours used are black and brown, combined with white and glass surfaces. Translucent walls and handrails give the home a great sense of space.
The master bedroom features a walk-in closet with a made-to-measure wardrobe with dark glass door panels by Rimadesio. The made-to-measure bathroom unit combines wood with granite. On the interior walls we used textile-effect wallpaper combined with geometrical shapes and tiles, with the finest designs available from Florim Caramiche.
To decorate the home we selected signature sculptures, pictures and photographs created specifically for this location. The natural leather Italian office chairs made to match the lounge armchair deserve a special mention.