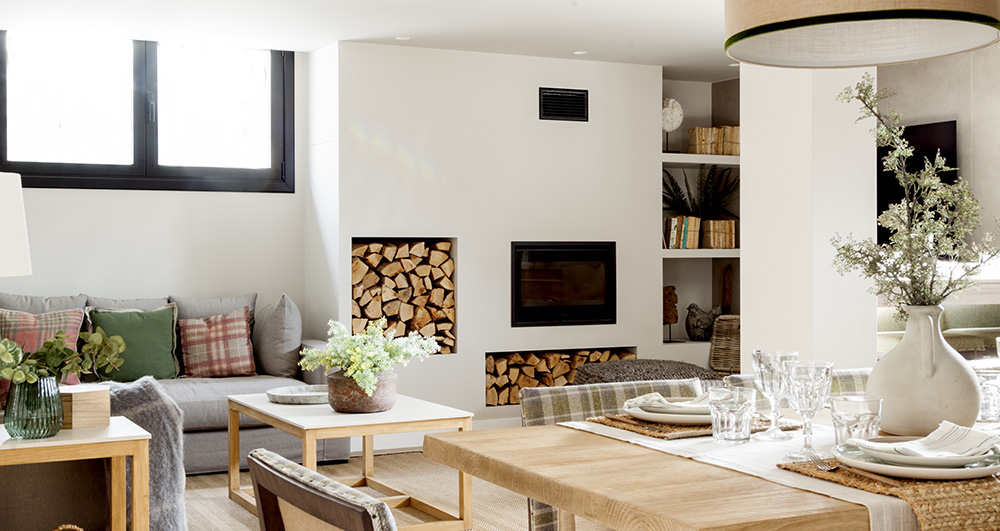 REFURBISHMENT OF A "TXOKO" IN BERMEO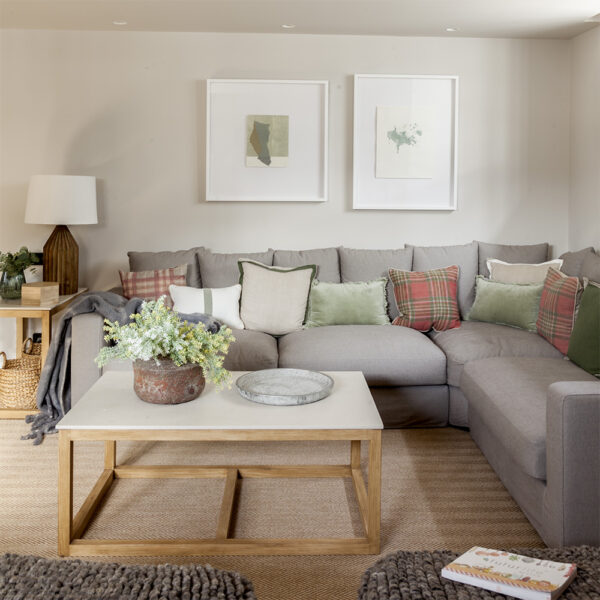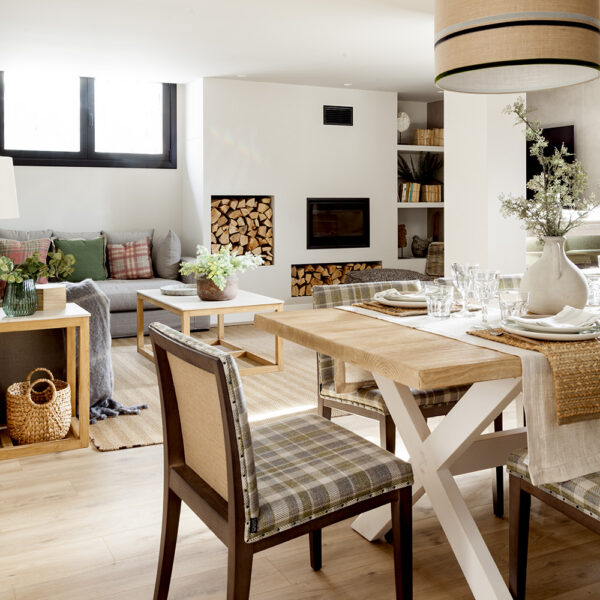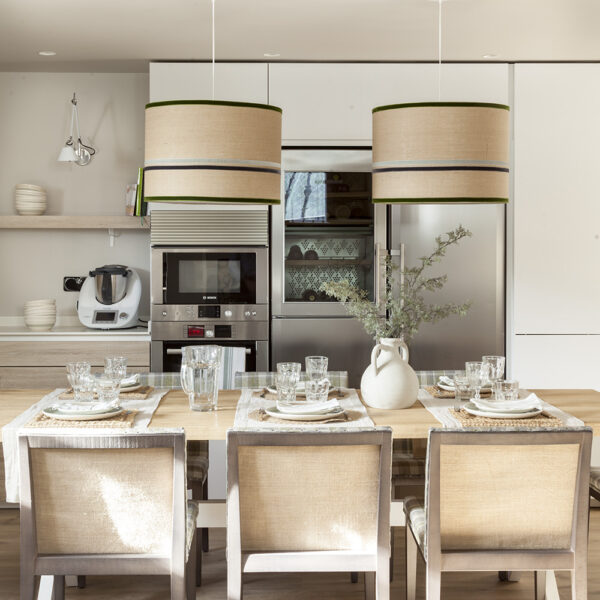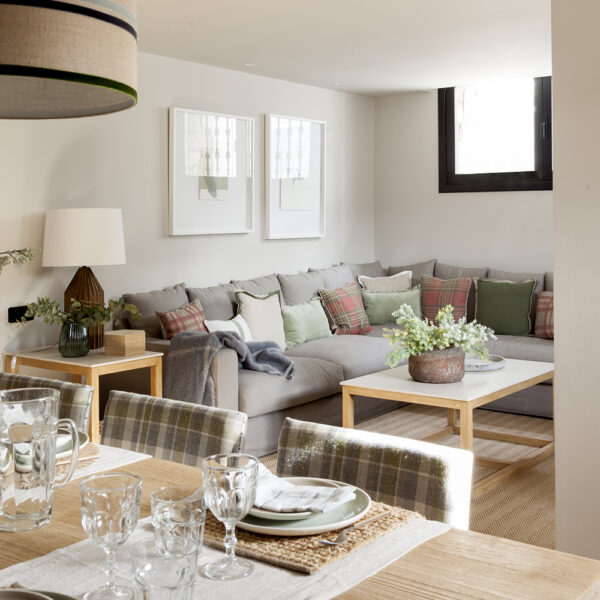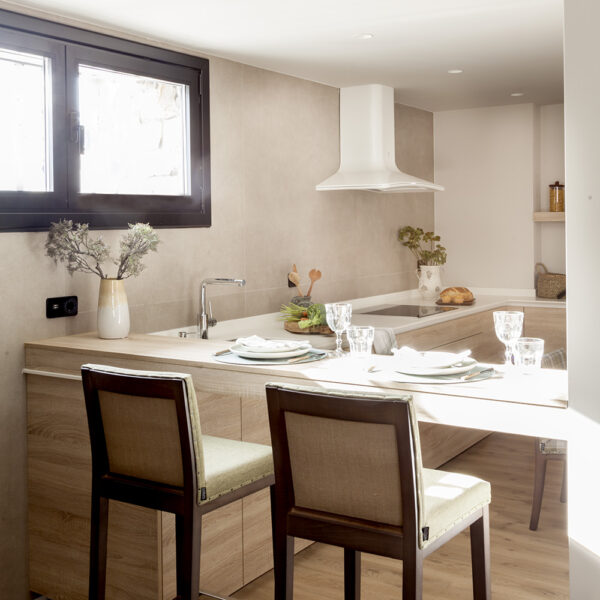 REFURBISHMENT OF A "TXOKO" IN BERMEO
Luckily, we were able to use natural daylight in this project. Light, neutral colours helped to brighten up the room. The details of the decoration and the materials used are designed to give that welcoming feel that we all look for when we get together with friends and family.
The kitchen, made by Cocinas Santos, has everything that a "txoko" (basement) could need. Textile-effect wallpaper was used to create separate ambiences. Floral motives evoking organic sensations were used in the bathroom.
A standout feature is the fireplace, with a wood store and a bookshelf designed by our studio. This unit, built on site, is integrated seamlessly into the venue.