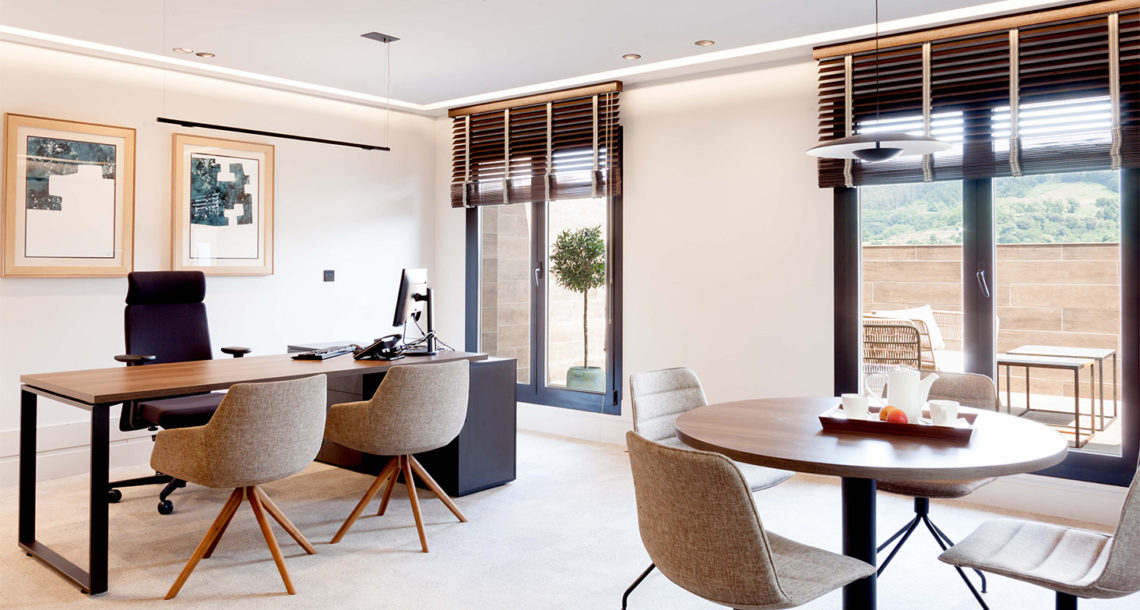 SIDENOR CORPORATE HEADQUARTERS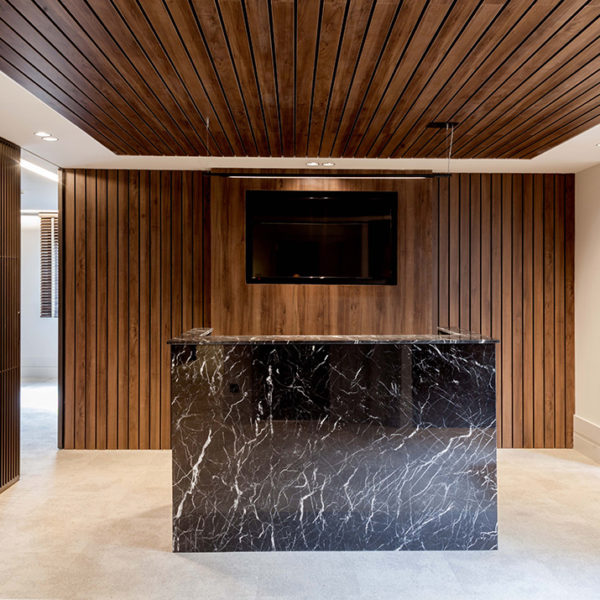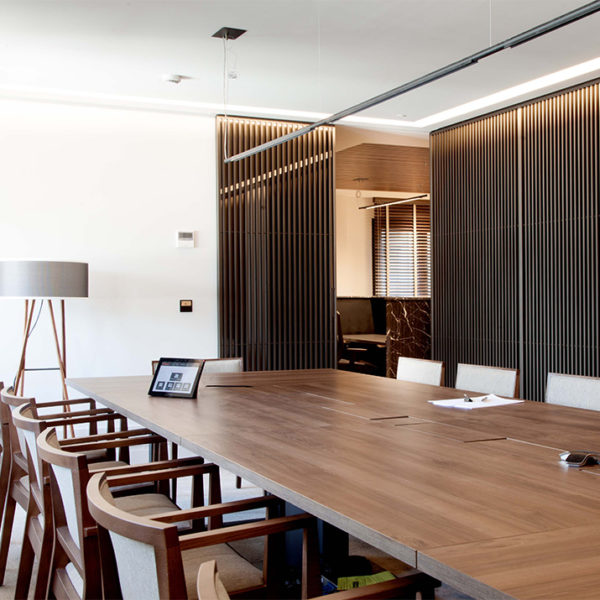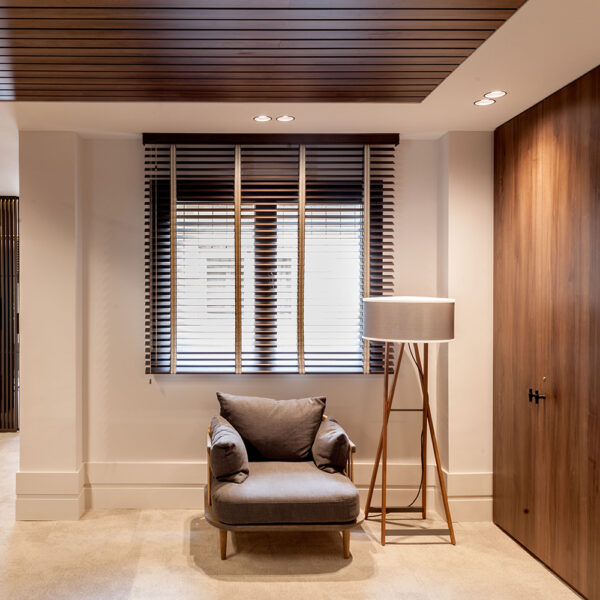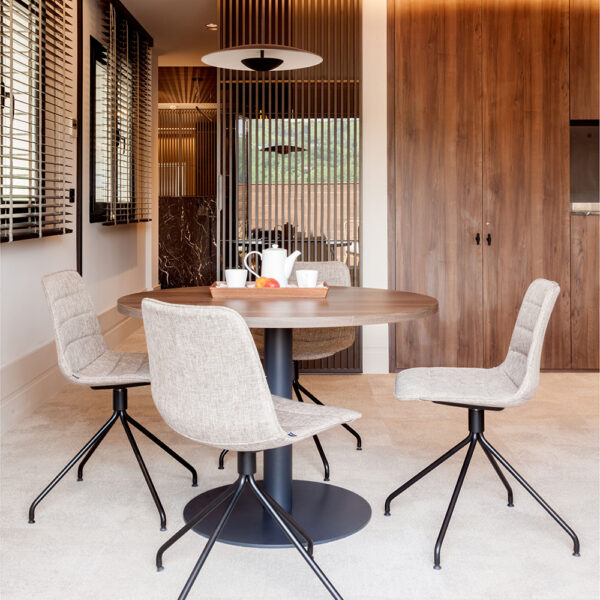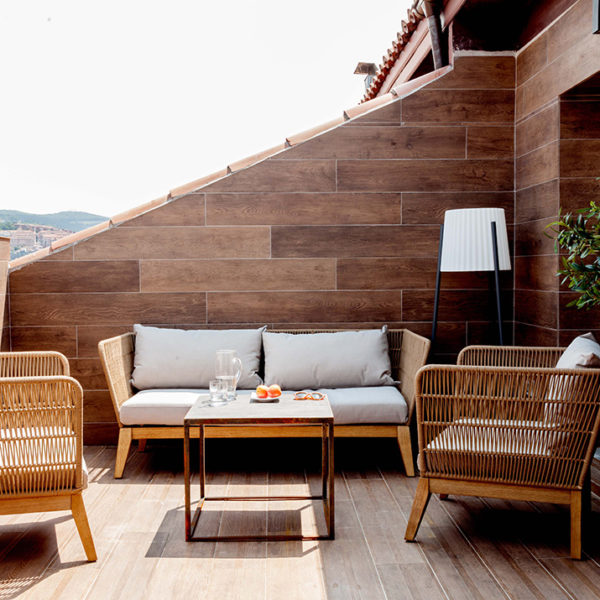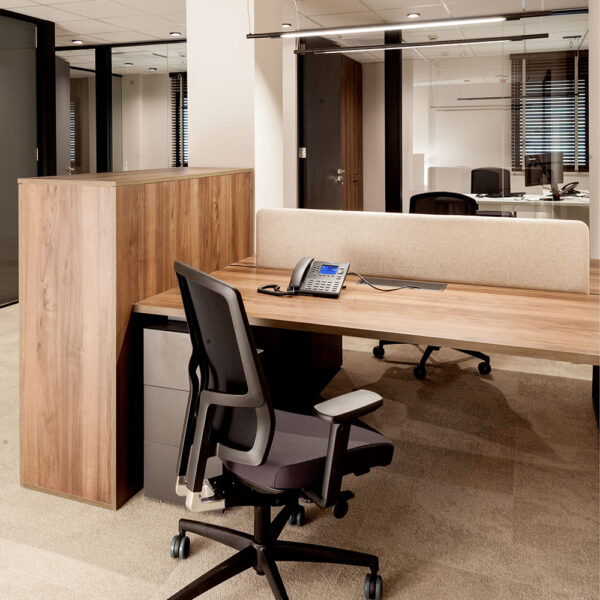 SIDENOR CORPORATE HEADQUARTERS
Sidenor, an important Biscayan company in the steel sector, has count on the Natalia Zubizarreta Interiorismo studio to enable its corporate headquarters located in the Gran Vía of Bilbao.
The new office is located on the top floor of a high standing building and has a terrace with spectacular views of the Villa. His team enjoys, thanks to the interior design project, a sophisticated and relaxed space to successfully address their daily effort and dedication.
Undoubtedly, the mail protagonists if these offices are the partition walls; a design by the prestigious Italian Rimadesio, with smoked crystals and cappuccino aluminum profiles.
The meeting room for 14 people ir starring the Andreu World chairs, the custom walnut table and the Marset signature floor lamps.
The cozy effect is achieved by the carpet that gives heat and melts in tonality with ceilings and walls in contrast to the black Markina marble of the counter and other corners that brings sophistication and sobriety.
The best way to work is with natural light, so the windows also play an important role in which every detail has been carefully prepared by making the Venetian on purpose in walnut finish with black and white stripes.
The icing on the cake is set by the sitting room of the firm Santos, especially dedicated to moments os rest.
Photography: FELIPE SCHEFFEL