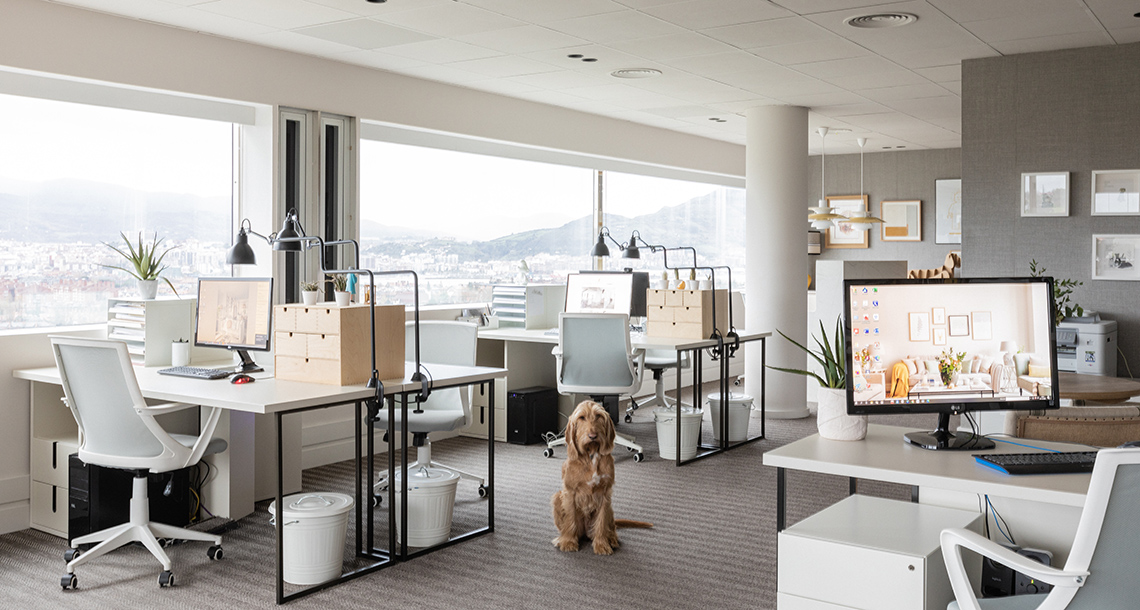 THE INTERIOR DESIGN STUDIO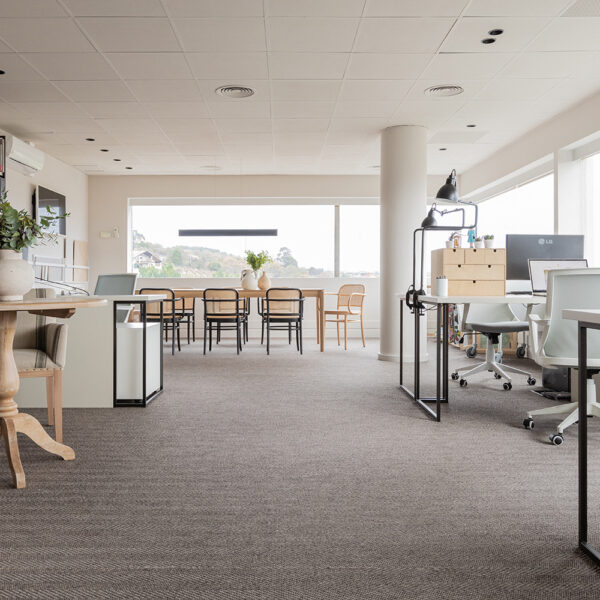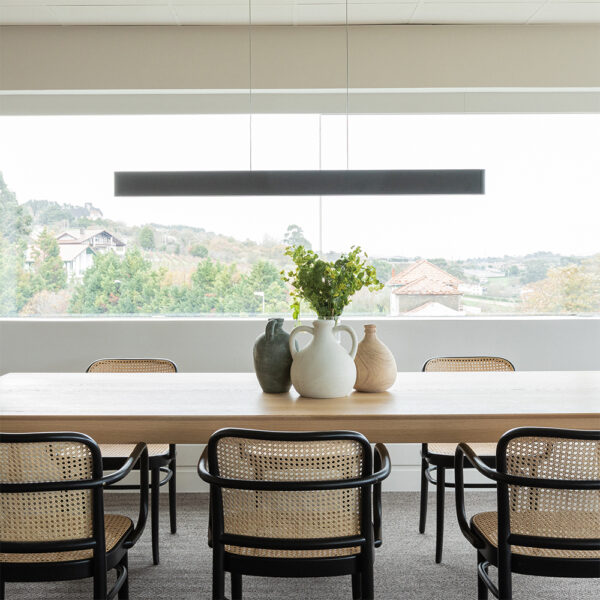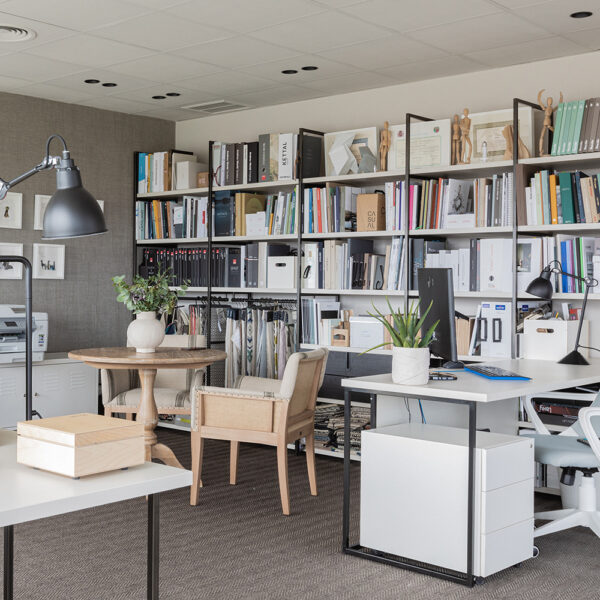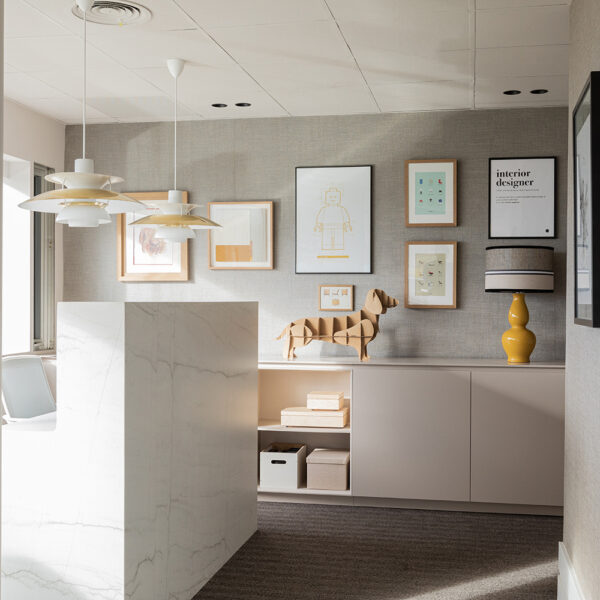 THE INTERIOR DESIGN STUDIO
An open space where you can work as a team, with differentiated areas. You can already perceive a cozy atmosphere from the reception, where you will find a Neolith marble-effect counter. Natalia Zubizarreta Interiorismo's team works next to large windows with spectacular views and can put their projects together on a large meeting table by Ethnicraft with Thonet chairs.
Furniture stands out, such as the Crearte armchairs in one of the common areas; the lighting of Louis Poulsen, on the entrance desk, and of DCW on the worktable. They give the space a touch of sophistication; always very functional.
A welcoming work environment fueled by Elitis textile-effect wallcovering and KP carpeting in tones that blend with the ceiling to create harmony. A work office that embraces your team as soon as they arrive.
Photography: FELIPE SCHEFFEL