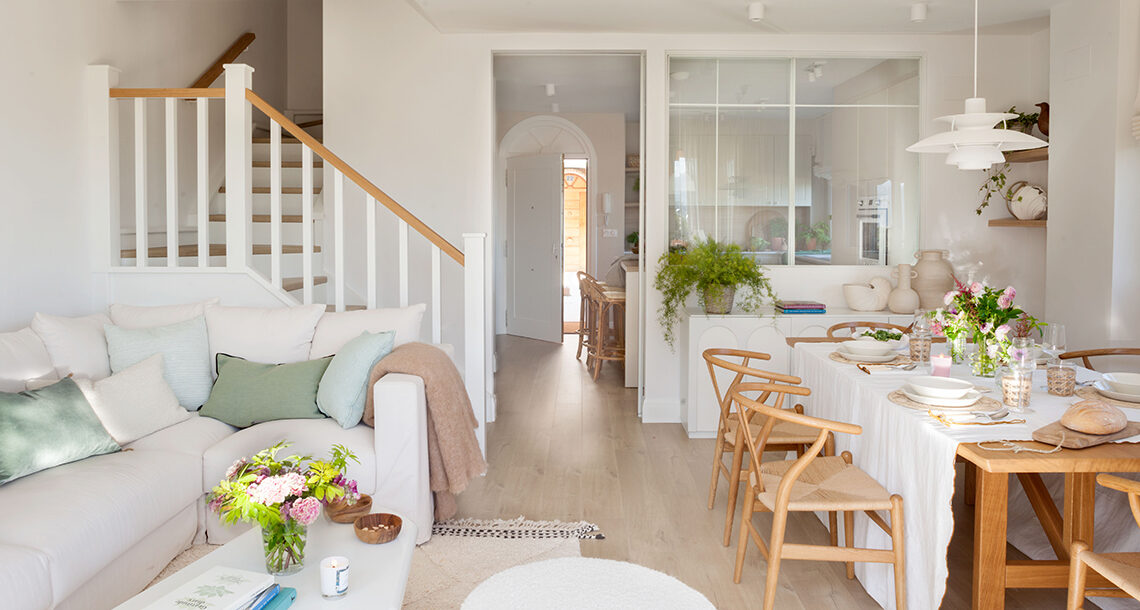 VACATION HOUSE IN CANTABRIA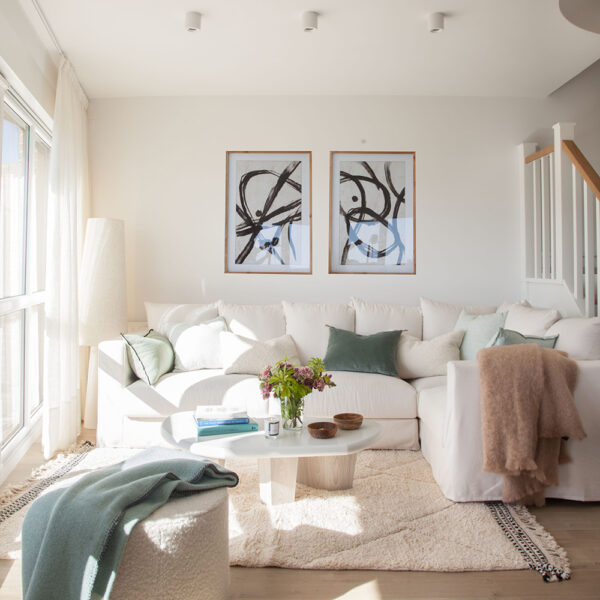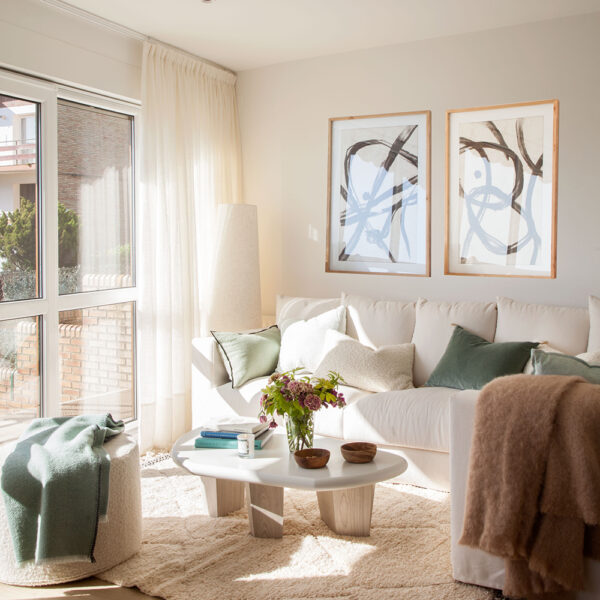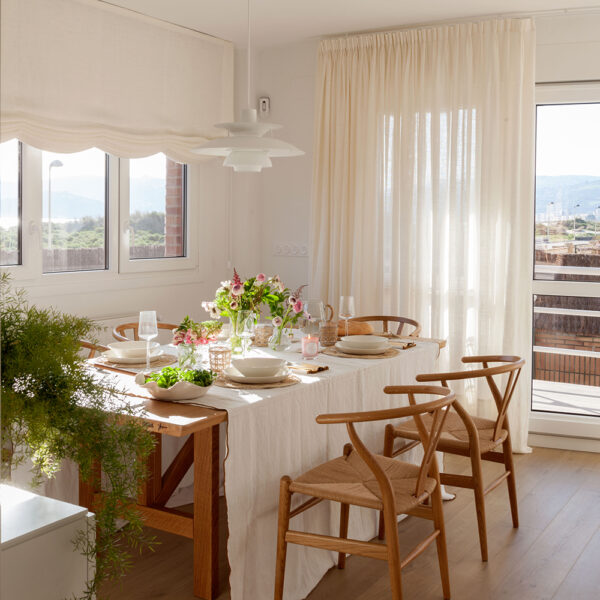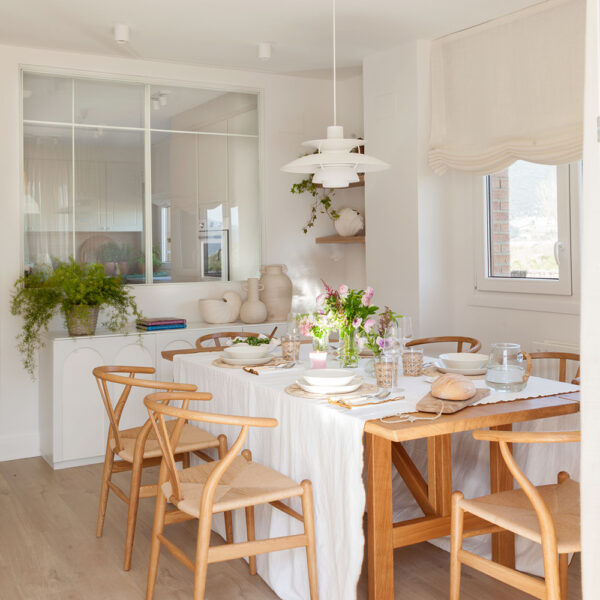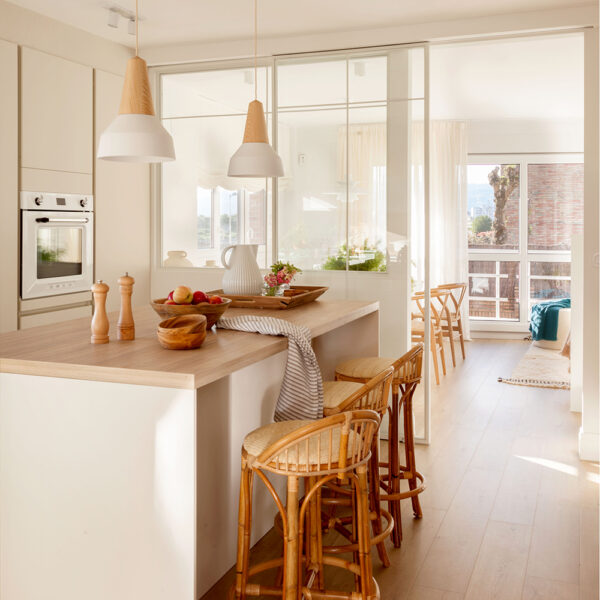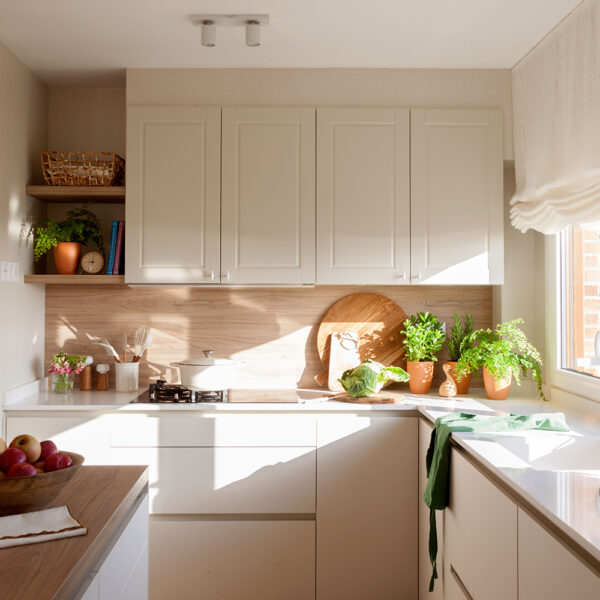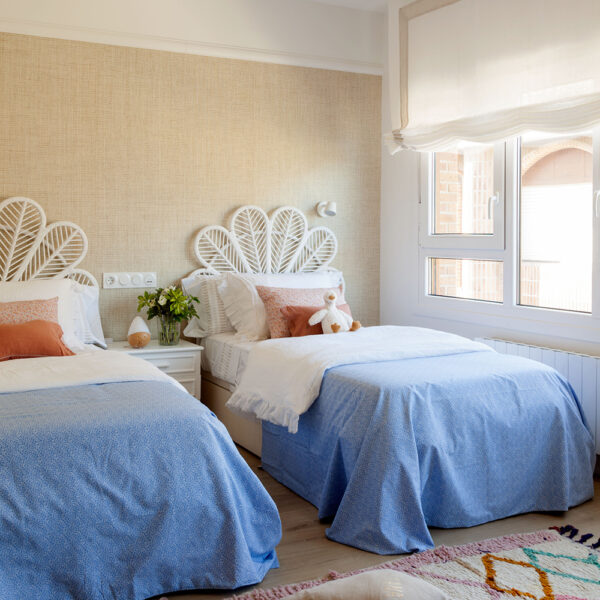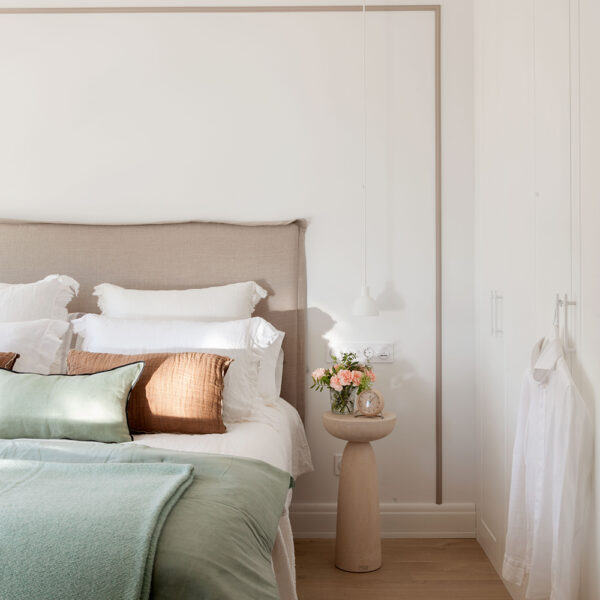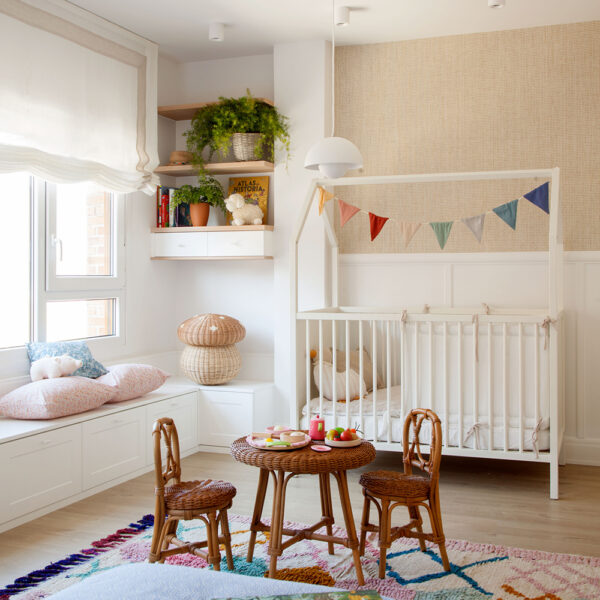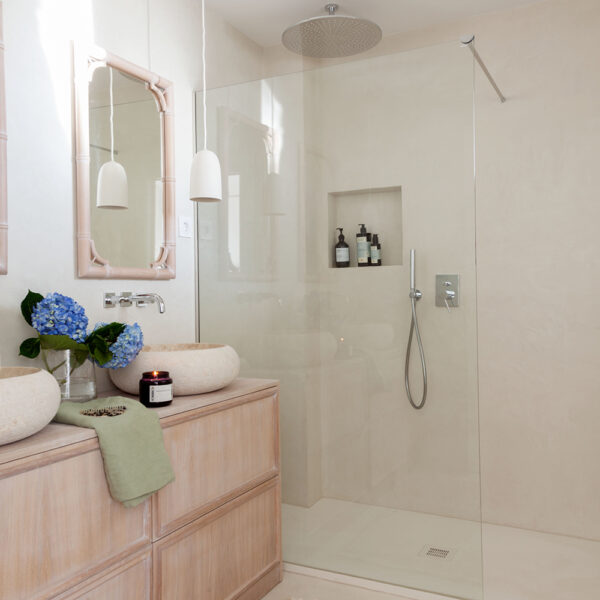 VACATION HOUSE IN CANTABRIA
Vacation home on the coast where we completely modified the distribution. A glass door between the living room and the kitchen increases the feeling of space. It is a good solution for semi-detached houses that tend to have small square footage on each floor.
In the kitchen (from the Santos firm) we have dared to combine wall units with moldings and base units without them. A detail that yields a wonderful result as long as it is accompanied by the right colors and materials. Formani handles add a touch of subtle sophistication.
We created an island to expand the workspace in the kitchen that will also be used for pleasant breakfasts. The Tiretta Living stools and the wood on the fronts and countertop offer a warm feeling to the room.
It was clear to the owner she wanted a white sofa and that is the reason we chose this piece from Atemporal. Together with the Louise Poulsen lighting and the contemporary rustic dining room set by Mosel, it exudes freshness and elegance.
We use natural textiles in light colors to obtain a fresh and stylish environment. The blinds and cushions from Maison de Vacances and the bedding from Teixidors create a pleasant, summery feel.
A luxury home to enjoy summers in Laredo.
Photography: Felipe Scheffel
Interior Styling: Sol Van Dorssen
Photographic report: El Mueble, RBA Group